ANDREW LLOYD WEBBER JESUS CHRIST SUPERSTAR 50TH ANNIVERSARY EDITION HALF-SPEED MASTERED 180G 2LP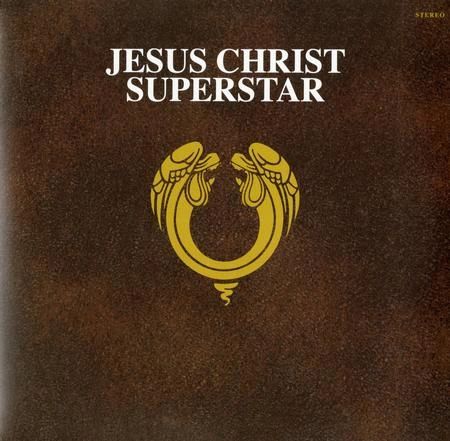 ANDREW LLOYD WEBBER JESUS CHRIST SUPERSTAR 50TH ANNIVERSARY EDITION HALF-SPEED MASTERED 180G 2LP
Genre: Soundtrack
Brand: Geffen
Format: 33RPM,
Release Date:
50th Anniversary Edition On 180g Vinyl Double LP!
Half-Speed Mastered by Miles Showell at Abbey Road!
In celebration of its 50th anniversary, the soundtrack to Andrew Lloyd Webber and Tim Rice's 1970 religious rock musical and global phenomenon, Jesus Christ Superstar, is pressed on 2 180g vinyl discs with a replica card gatefold sleeve and 12-page booklet. The album was remastered by Miles Showell and Nick Davis at Abbey Road in November 2020, and half-speed mastered by Miles Showell at Abbey Road in the spring of 2021.
Features
50th Anniversary Edition
180g Vinyl
Double LP
Half-speed mastered by Miles Showell at Abbey Road, Spring 2021
Remastered by Miles Showell & Nick Davis at Abbey Road, November 2020
Replica card gatefold sleeve
12-page booklet
Made in Germany
Selections
LP One
Overture
Heaven On Their Minds
What's The Buzz / Strange Thing Mystifying
Everything's Alright
This Jesus Must Die
Hosanna
Simon Zealotes / Poor Jerusalem
Pilate's Dream
The Temple
Everything's Alright
I Don't Know How To Love Him
Damned For All Time / Blood Money
LP Two
The Last Supper
Gethsemane (I Only Want To Say)
The Arrest
Peter's Denial
Pilate And Christ
King Herod's Song
Judas's Death
Trial Before Pilates
Superstar
Crucifixion
John Nineteen: Forty-One