ANNE BISSON KEYS TO MY HEART ONE STEP HAND NUMBERED LIMITED EDITION 180G 45RPM 2LP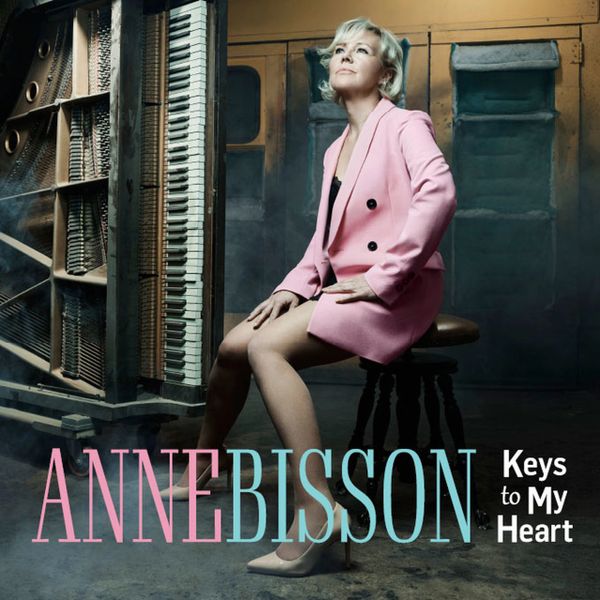 ANNE BISSON KEYS TO MY HEART ONE STEP HAND NUMBERED LIMITED EDITION 180G 45RPM 2LP
Hand-Numbered, Limited Edition 180g One-Step Plating 45rpm Double LP!
Mastered & Cut by Bernie Grundman!
Pressed at RTI!
Genre: Jazz
Label: Camilio
Format: 45RPM
This new album, Keys To My Heart, contains eleven songs. Two covers: "Killing Me Softly", a perennial standard, "For Me, Formidable", a beloved song from legendary French composer/singer Charles Aznavour, which Anne sings in both English and French, and nine new songs, co-written with Anne's frequent collaborator and friend, Pierre Lenoir. These songs create a unique world, Anne's world, where they tell involving stories with warm and expressive performances that confirm the tradition of artistry and high audio fidelity that Anne has been known for so many years.
Features
Hand-Numbered, Limited Edition - 3000 Copies
Audiophile Quality 180g Vinyl
45rpm Double LP
One Step
Mastered and cut by Bernie Grundman
Pressed at RTI
2 color inserts with lyrics and additional information
Recorded at United Recording Studios, Hollywood, May 2019
Selections
Side A:
Killing Me Softly
Icarus
In A Whisper
Side B:
No Problem
Where Am I Now
Hour Of The Wolf
Side C:
Hunger In Your Heart
Slip Into My Limousine
Climbing In The Clouds
Side D:
I'm Sorry (J'ai d'la peine)
For Me, Formidable