ART TATUM BEN WEBSTER QUARTET 180G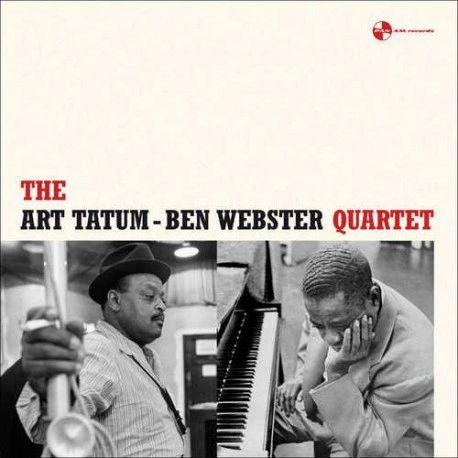 ART TATUM BEN WEBSTER QUARTET 180G
The great pianist Art Tatum was pretty much a solo act his entire career-his rich, ornate style rarely meshing with another soloist's contributions. Which makes the 1956 recordings he did with tenor saxophonist Ben Webster at the end of his life (Tatum died a mere month after these sessions) all the more precious. On the face of it, Tatum's fulsome, baroque approach and Webster's blues-inflected, slurry lyricism would seem to be especially incompatible. The audible results definitely refute any such notion however. Like two master vaudevillians, the two swing veterans perform their musical turns expertly in tandem, with Webster's breathy, conversational lines leaving plenty of room for Tatum's filigrees and signature arpeggios. And there is absolutely no hint that the pianist was nearing his end. His piano tone is lush, his attack on point, and his inexhaustible harmonic invention raises this far above a typical jazz all-star session. The Essential Jazz Classics reissue adds five Tatum solo pieces to the original seven songs recorded with Webster.
1. All the Things You Are
3. Have You Met Miss Jones?