ASTRUD GILBERTO THE SHADOW OF YOUR SMILE NUMBERED LIMITED EDITION 45RPM 2LP OUT OF PRINT (LOW NUMBERED)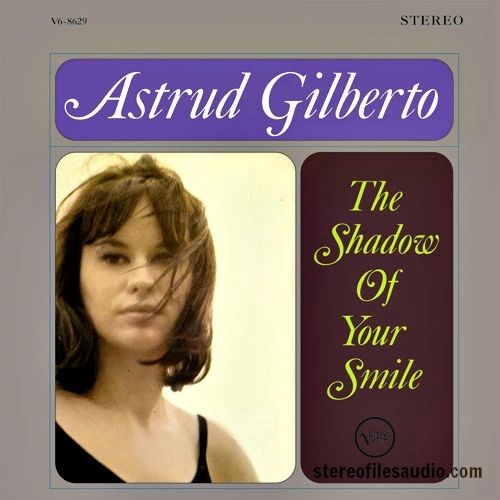 Description
Genre: Jazz
Label: Original Recordings Group
Format: 45RPM,
Out Of Print! 
Low Serial Numbers #51-60!
Memorable, Breathy, Delicate Vocals Beautifully Complemented by Great Jazz Soloists!
Mastered by Bernie Grundman from the Original Analog Master Tapes!
Only 2500 Numbered Limited Edition Copies Worldwide!
With musical landmarks such as "The Shadow of Your Smile", "Fly me to the Moon" and "Morning of the Carnaval" (Manha de Carnaval), "The Shadow of Your Smile" is an album that has been appreciated for four decades. The album contains arrangements by musical giants Don Sebesky and Claus Ogerman, and the participation of legendary Jazz musicians such as Bob Brookmeyer, Kai Winding and Urbie Green; this is a truly special album.
Musicians:
Astrud Gilberto, vocals
Kai Winding, trombone
Bob Brookmeyer, valve trombone
Don Sebesky, arranger, conductor
Urbie Green, trombone
Claus Ogerman, arranger, conductor
Joao Donato, arranger, conductor
Selections:
Side A:
1. The Shadow Of Your Smile (Love theme from The Sandpiper)
2. (Take Me To) Aruanda
3. Manha de Carnaval
Side B:
4. (In Other Words) Fly Me to the Moon
5. The Gentle Rain
6. Non-Stop to Brazil
7. O Ganso
Side C:
1. Who Can I Turn To? (When Nobody Needs Me)
2. Day By Day
3. Tristeza
4. Funny World
Side D (Repeat of Side A):
5. Shadow Of Your Smile (Love Theme from The Sandpiper)
6. (Take Me To) Aruanda
7. Manha de Carnaval
Reviews