AUDIOPHILE ANALOG COLLECTION VOL. 1 180G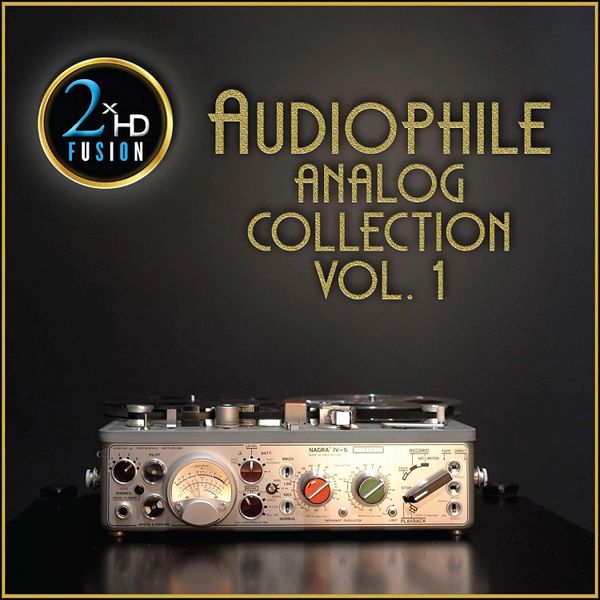 AUDIOPHILE ANALOG COLLECTION VOL. 1 180G
Genre: Sampler
Label: 2xHD
Format: 33RPM,
Audiophile Sampler On 180g Vinyl LP!
Pressed at Quality Record Pressings!
René Laflamme has again prepared something special! Here is the pressing by Quality Record Pressings of the first all Analog 2xHD Fidelio vinyl sampler with recording done on the Nagra IV-S or NagraT. In the high end audio world, audiophile sound engineer René Laflamme has carved out a reputation for definition of excellence. Manufacturers of audiophile equipment such as Nagra Audio, renowned D to A converter manufacturer dCS Ltd and high-end turntable manufacturers, Kronos Audio seek his expertise in representation and assistance in design.
Selections
Side 1:
Pink Panther - Henry Mancini (Jazz Ensemble)
The Story Of Sonny Boy Williamson (Sonny Boy Williamson, vocals, harmonica)
Greek Tycoon Bouzouki Music (Improvisation)
Leaving - Ritchie Beirach (Fred Alarie Trio)
Side 2:
Musicus Percussion Ensemble - voice, Jambi, timpani, big drum (Improvisation)
Musicus Harp Solo (Improvisation)
Katjar Percussion Ensemble (Improvisation)
Esperance - Marie Saint Onge (accordian, flute, guitar & double bass) (Improvisation)
Toccata And Fugue In D Minor, BWV 565 - J.S. Bach (Raymond Daveluy, organ)