AUDIOPHILE ANALOG COLLECTION VOL. 2 180G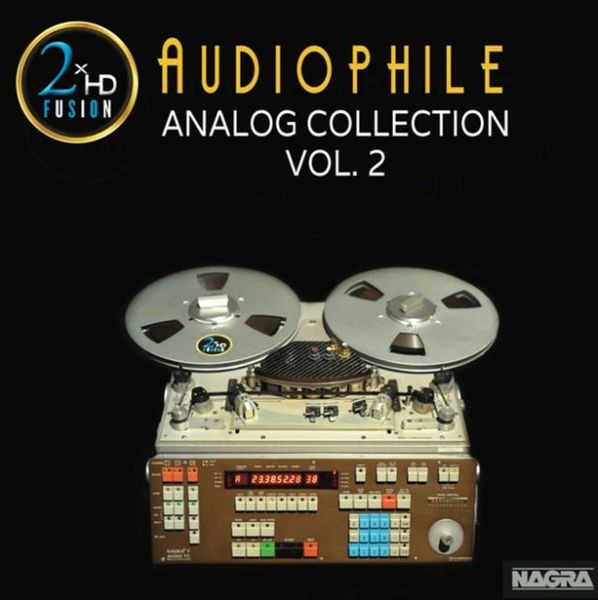 AUDIOPHILE ANALOG COLLECTION VOL. 2 180G
Audiophile Sampler On 180g Vinyl LP!
Pressed at QRP!
Genre: Sampler
Label: 2xHD
Format: 33RPM,
Release Date: November 30, 2020
From the worlds of jazz, blues, percussion ensembles, world music and classical music, this is a special compilation of analog audiophile recordings at their best, with emphasis on great sound.
Features
180g Vinyl
Mastering Engineer: Rene Laflamme at the 2xHD Mastering Lab
Cutting Engineer: Kevin Gray
Pressed at Quality Record Pressings
Selections
Side 1:
Route 66 (Doreen Smith, voice - Bobby Troup)
Seven Last Words Of Christ - Introduction (Monique Page, soprano / Regis Rousseau, organ - Theodore Dubois)
Echanges Synaptiques Interdits (Frederic Alarie & Eric Chappell on double bass & octobass)
Musicus Percussion #3 (Percussion Ensemble - Improvisation)
Side 2:
Lights Of Barcelona (Marc Vallee Trio - guitar, stick and percussions)
Libertango (Trio de Curda - cello, accordion and double bass)
Alle, Psallite Cum, Laya (FACD 015) (Les Jongleur de la Mandragore)
Le Violette (Anonymous tenor & harpsichord players - A. Scarlatti)
A note of caution: On Side 1, Track 2 be very careful with the playback level on first listen. The dynamics are wide, and there is a 16Hz organ tone that can cause distress to your speakers if you're not careful.