BEATLES THE COLLECTION 14LP BOX SET 1982 NM/NM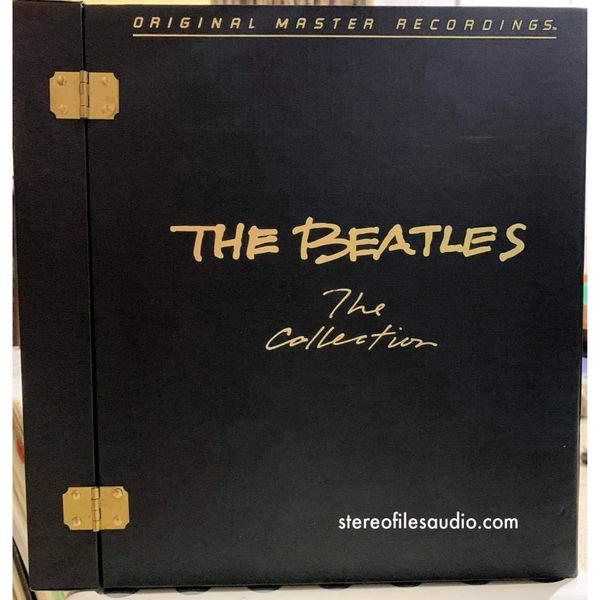 BEATLES THE COLLECTION 14LP BOX SET 1982 NM/NM
Included is a "Geo–Disc", used to align the turntable. 
The Beatles: The Collection was a vinyl box set of UK released Beatle album, remastered at half speed from the original stereo master recordings. Each album was pressed on virgin vinyl by the Victor Company of Japan (JVC) ensuring the best sound quality possible. The album covers were replaced with photographs of tape boxes and log sheet. The original album covers were included in a booklet which also featured a certificate of authenticity as this was a limited edition collection. 
MFSL repressed a second run of the Beatles Box Set for a total production run of 25,000 until October 1985. 
This release is a first pressing (1982)