BEN WEBSTER GENTLE BEN 200G 45RPM 2LP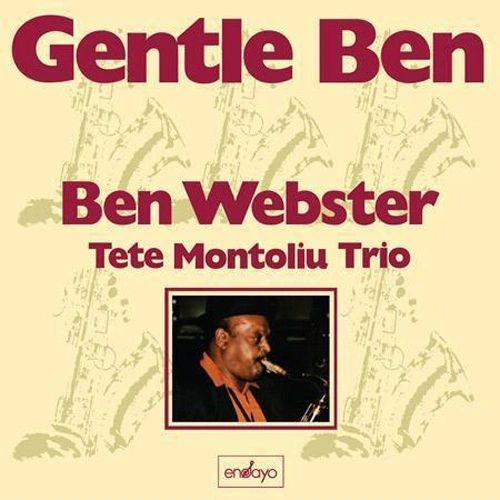 BEN WEBSTER GENTLE BEN 200G 45RPM 2LP
Pressed at Quality Record Pressings on 200g 45rpm Vinyl!  Mastered by Kevin Gray at Cohearent Audio!

That rich, humid, giant sax tone blooms like on few other Webster recordings! 

Ben Webster was an influential American jazz tenor saxophonist who was considered one of the three most important "swing tenors" along with Coleman Hawkins and Lester Young. 
Features:
• 200 Gram Vinyl
• 45rpm Vinyl
• Double LP
• Pressed at Quality Record Pressings
• Mastered by Kevin Gray
• Heavy cardboard jacket

Musicians:
Ben Webster, tenor saxophone
Tete Montoliu, piano
Eric Peter, bass
Peer Wyboris, drums

Selections:
Side A:
1. Ben's Blues
2. The Man I Love
Side B:
3. My Nephew Bent
4. How Long Has This Been Going On

Side C:
5. Sweet Georgia Brown
6. Don't Blame Me
Side D:
7. Did You Call
8. Barcelona Shout

Recorded November 28, 1972 at Casino De L'Alianca Del Poblenou (Barcelona).