BOB DYLAN THE BOOTLEG SERIES VOL. 17: FRAGMENTS - TIME OUT OF MIND SESSIONS (1996-1997) 4LP BOX SET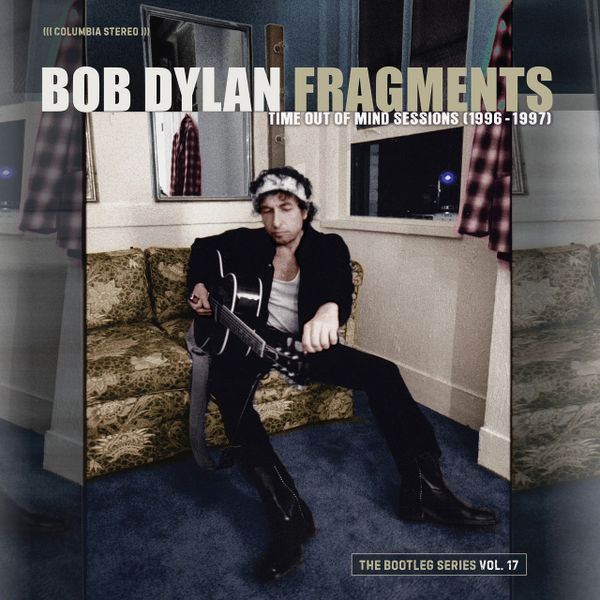 Description
Genre: Pop Rock
Label: Legacy
Format: 33RPM,
Release Date: January 27, 2023
25th Anniversary Edition 4LP Box Set!
Volume 17 of Highly Acclaimed Bootleg Series!
Includes New Remix of the Original Album by Michael H. Brauer!
12 Previously Unreleased Outtakes & Alternate Versions!
This edition includes a new 2022 remix, by Michael H. Brauer, of the eleven original recordings on Time Out of Mind, sounding more like how the songs came across when the musicians originally played them in the room.
Also included are 12 previously unreleased outtakes and alternate versions of songs written for Time Out of Mind, including such iconic tracks as "Love Sick," "Not Dark Yet" and "Make You Feel My Love."
Selections
LPs 1 & 2 - Time out of Mind (2022 Remix)
SIDE A:
Love Sick
Dirt Road Blues
Standing in the Doorway
Million Miles
SIDE B:
Tryin' to Get to Heaven
'Til I Fell in Love with You
Not Dark Yet
SIDE C:
Cold Irons Bound
Make You Feel My Love
Can't Wait
SIDE D:
Highlands
LPs 3 & 4 - Outtakes and Alternates
SIDE E:

The Water Is Wide (8/19/96)
Red River Shore - version 1 (9/26/96)
Dirt Road Blues - version 1 (1/12/97)
SIDE F:
Love Sick - version 1 (1/14/97)
Tryin' to Get to Heaven - version 2 (1/12/97)
Make You Feel My Love - Take 1 (1/5/97)
Can't Wait - version 1 (1/21/97)
SIDE G:
Mississippi - version 2 (1/11/97)
Standing in the Doorway - version 1 (1/13/97)
Not Dark Yet - version 1 (1/11/97)
SIDE H:
Cold Irons Bound (1/9/97)
Highlands (1/16/97)
LPs 3 & 4 contain previously unreleased material
Reviews