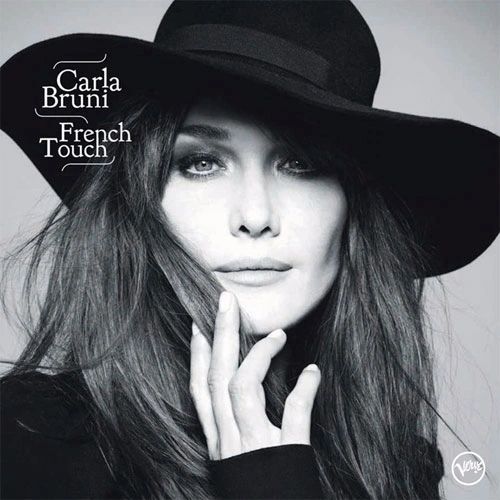 CARLA BRUNI FRENCH TOUCH
First Collection Of English-Language Songs On Vinyl LP!
Includes Covers Of The Rolling Stones, The Clash, ABBA, Depeche Mode & More!
Carla Bruni returns with an exciting collection of some of rock music's most classic hits performed in her signature softer, coffee house style. Depeche Mode's "Enjoy the Silence", The Rolling Stones' "Miss You", and ABBA's "The Winner Takes It All" appear on this new release, sure to enthuse both fans of Carla's as well as fans of rock staples from the last 50 years.
Features:
• Vinyl LP
• Made In France
• Limited Time Digital Download

Selections:
Side A:
1. Enjoy The Silence
2. Jimmy Jazz
3. Love Letters
4. Miss You
5. The Winner Takes It All
Side B:
6. Crazy
7. Highway To Hell
8. Perfect Day
9. Stand By Your Man
10. Please Don't Kiss Me
11. Moon River