CAT STEVENS TEA FOR THE TILLERMAN 50TH ANNIVERSARY 2020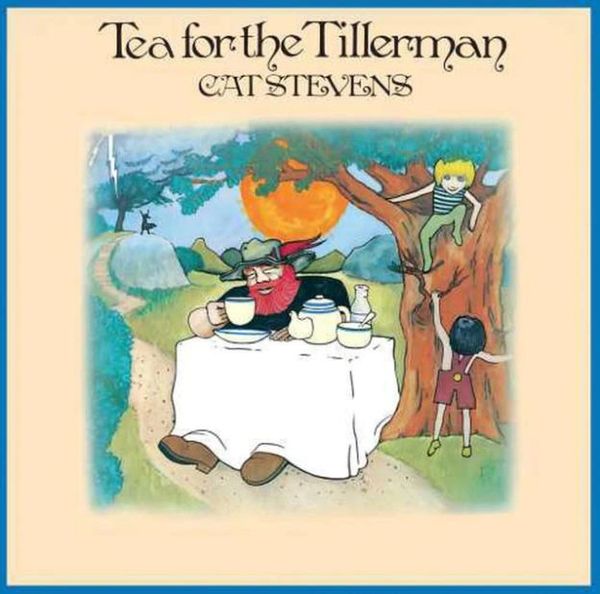 CAT STEVENS TEA FOR THE TILLERMAN 50TH ANNIVERSARY 2020
Remastered at Abbey Road Studios!
Tea For The Tillerman is arguably Cat Stevens' best known and most cherished album. Originally released in November 1970, 2020 marks its 50th anniversary, and the 2020 remaster is now available on 1 LP vinyl.
Genre: Pop Rock
Label: Universal
Format: 33RPM,
Date Released:December 4, 2020
Following his spiritual and artistic rebirth, and hot on the heels of his incredibly well received release, 'Mona Bone Jakon', Cat Stevens unveiled his second album of the year in November 1970 … and it was to become one of the defining musical statements of the new decade. 'Tea For The Tillerman', not only consolidated Cat's success in the UK and forged him a glittering new career in the USA, it also set him on the road to global superstardom and gave the world songs like 'Wild World', 'Father & Son', 'Where Do The Children Play?' and many more.
Features
50th Anniversary
The Yusuf / Cat Stevens Cat-O-Log Collection
Vinyl LP
2020 Remaster overseen by Paul Samwell-Smith at Abbey Road Studios
Gatefold jacket with embossed text housed within a compostable plastic wrapper
Made in Germany
Selections
Side A:
Where Do The Children Play?
Hard Headed Woman
Wild World
Sad Lisa
Miles From Nowhere
Side B:
But I Might Die Tonight
Longer Boats
Into White
On The Road To Find Out
Father And Son
Tea For The Tillerman