CHARLES MUNCH THE FRENCH TOUCH 200G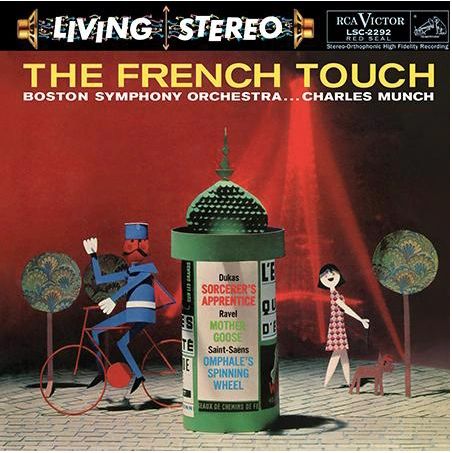 CHARLES MUNCH THE FRENCH TOUCH 200G
RCA Living Stereo 200 Gram Vinyl LP!
Remastered From The Original Master Tape & Cut at 33 1/3rpm by Ryan Smith at Sterling Sound!
Lacquers Plated by Gary Salstrom & Pressed On 200g Vinyl at Quality Record Pressings!
Label: Analogue Productions
Charles Munch conducts the Boston Symphony Orchestra in "The Sorcerer's Apprentice" (Dukas), Omphale's Spinning Wheel" (Saint-Saens) and "Mother Goose Suite" (Ravel).
• Pressed at Quality Record Pressings
• Lacquers Plated by Gary Salstrom
• Remastered from the original master tape by Ryan Smith at Sterling Sound
Boston Symphony Orchestra
1. The Sorcerer's Apprentice
Camille Saint-Saens (1835-1921)
2. Omphale's Spinning Wheel, Op. 31
Maurice Ravel (1875-1937)
Mother Goose Suite = Ma Mere L'Oye
3. Pavane Of The Sleeping Beauty
5. Laideronette, Empress Of The Pagaodas
6. Beauty And The Beast Converse