CLEARAUDIO SMART MATRIX SILENT RECORD CLEANER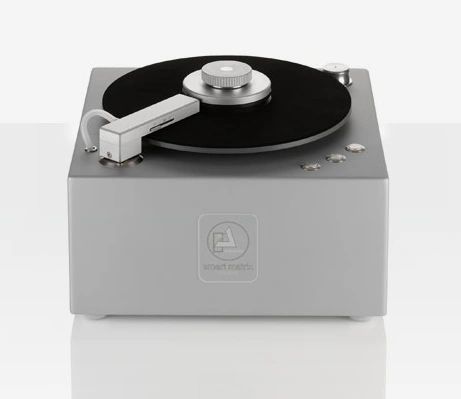 CLEARAUDIO SMART MATRIX SILENT RECORD CLEANER
In order for high-end phono technology to fully develop its full sound potential without interference, surface records must be cleaned of dirt, dust and pressing residues before playing.
The brand new generation of the smart matrix SILENT plate washing machine comes with optimized technology and functionality in this specialty: your universal cleaning arm can be set to any size of shellac or vinyl plate. 
The intuitive controls now also come from the design of the top model: all toggle switches have been replaced by high-quality push buttons. The sound insulation remains unchanged, which ensures minimal noise emissions from the 500 watt suction turbine during cleaning. Their performance guarantees longevity and enables numerous effective cleaning processes in one go.
MAIN FEATURES:
Right and left rotation control of the turntable
Automated liquid application
Stable housing
Including plate clamp and single adapter
Multifunctional cleaning arm for LPs, EPs and singles
Easy operation