COLDPLAY EVERYDAY LIFE 180G 2LP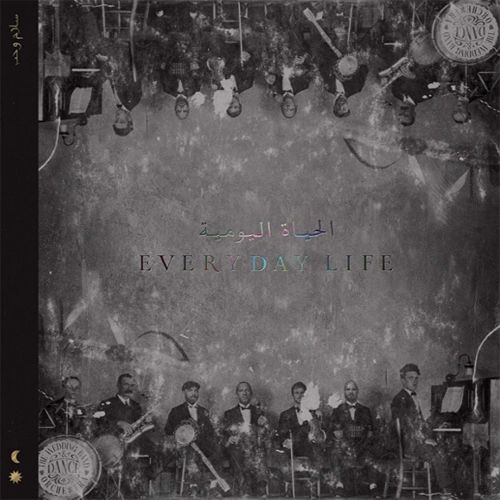 COLDPLAY EVERYDAY LIFE 180G 2LP
180g Vinyl LP! 
Cover Features Foil/Holographic Stamping!
Genre: Alternative
Label: Third Man
Format: 33RPM
Colplay's 'Everyday Life' album, featuring a vintage looking cover with Foil/Holographic Stamping, contains the singles "Arabesque" and "Orphans.
"It's all about just being human," frontman Chris Martin told Annie Mac on BBC Radio 1. "Every day is great and every day is terrible...It just feels kind of free. There's so much life bursting out on the planet."
"[The album] is our reaction to the perceived negativity that's everywhere. And there is a lot of trouble, but there's also so much positivity and so much great life happening. So in a way, it's just trying to make sense of things, saying what we feel and what we see."
Features
180g Vinyl
Black vinyl
Cover features foil/holographic stamping
Selections
Sunrise - Side A:
Sunrise
Church
Trouble In Town
Broken
Sunrise - Side B:
Daddy
WOTW / POTP
Arabesque
When I Need A Friend
Sunset - Side C:
Guns
Orphans
Eko
Cry Cry Cry
Sunset - Side D:
Old Friends
-
Champion of the World
Everyday Life