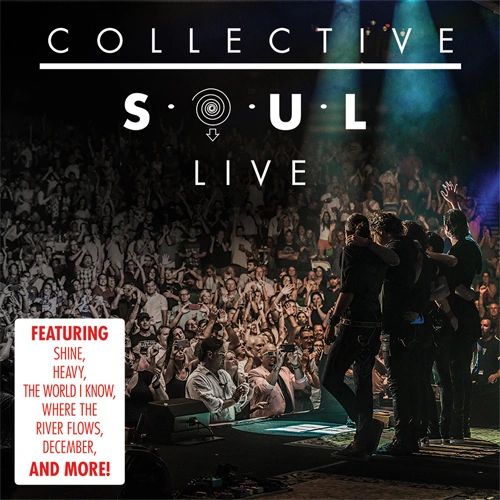 COLLECTIVE SOUL LIVE 2LP
Featuring "Shine", "Heavy", "The World I Know", "Where The River Flows", "December" & More!
After landing a total of ten #1 hits, moving over 20 million records worldwide, and selling out shows everywhere with a stage, Collective Soul—Ed Roland [vocals, guitars, keyboards], Dean Roland [guitars], Will Turpin [bass], Jesse Triplett [guitars], and Johnny Rabb [drums]—staunchly and proudly remain a rock 'n' roll band through and through. Nowhere is that reassuring fact more apparent than on the first proper live album of the group's 25-year career, LIVE. Fittingly, they introduce the collection with a live piano rendition of their biggest hit, 1993's "Shine"—which would be crowned #1 Album Rock Song of 1994, win a Billboard award for "Top Rock Track," land on VH1's "100 Greatest Songs of the '90s," and notch Dolly Parton a GRAMMY® Award for "Best Vocal Performance" on her 2001 cover.