CRANBERRIES EVERYBODY ELSE IS DOING IT SO WHY CAN'T WE? CLEAR LP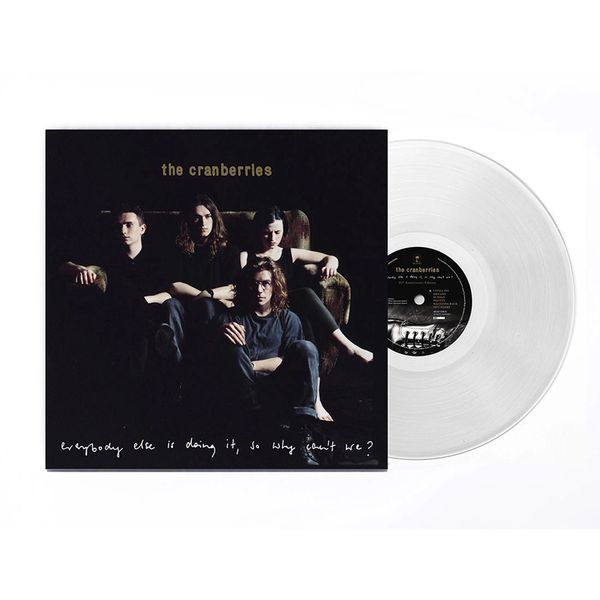 CRANBERRIES EVERYBODY ELSE IS DOING IT SO WHY CAN'T WE? CLEAR LP
25th Anniversary Limited Edition Clear Vinyl LP!
Remastered at Abbey Road Studios!
25th anniversary reissue of The Cranberries' landmark debut album, originally released in 1993, that has sold over 5,000,000 in the US and over 600,000 in the UK. They were one of the biggest bands of the nineties and this album includes their global hits "Linger" and "Dreams". The album has been remastered at Abbey Road (under the supervision of the band's Noel Hogan) and is now available on vinyl.
"Plans to commemorate Everybody Else were in progress when O'Riordan passed away, so the different reissues focus even more attention on the contribution she made to a band for which she was initially a replacement vocalist. Penning lovelorn lyrics and delivering them with a voice that registered as ethereal at the same time that it rang true emotionally, O'Riordan left such an indelible mark on the Cranberries that it's impossible to imagine the group without her. Clearly the reissue is marked with sadness, but the music lingers." - Jeff Wilson, The Absolute Sound, February 2019
• 25th Anniversary Edition
• Limited Edition Clear Vinyl
• Remastered at Abbey Road under the supervision of Noel Hogan