DIANA KRALL THIS DREAM OF YOU THIS DREAM OF YOU 2LP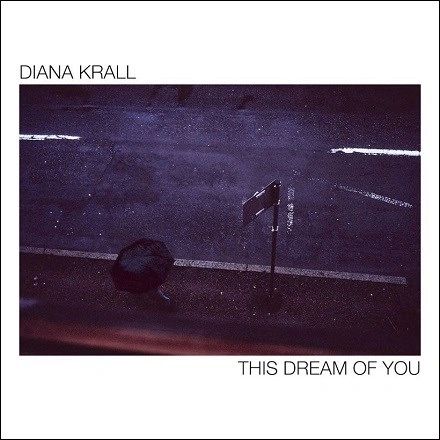 DIANA KRALL THIS DREAM OF YOU THIS DREAM OF YOU 2LP
New Album On Double LP!
Genre: Jazz
Label: Impulse
Format: 33RPM
Release Date: September 25, 2020
This Dream Of You is Diana Krall's new studio album. Self-produced from sessions that took place in 2016 and 2017, with personally chosen gems from the American Songbook and more. The record features lead-off single "But Beautiful", Krall's last collaboration with friend and longtime creative partner Tommy LiPuma who died in 2017 at 80, as well as tracks like "Almost Like Being In Love" and "That's All".
Krall heads a quartet line-up on some tracks that includes such long-standing collaborators as John Clayton, Jeff Hamilton and Anthony Wilson, while other tracks feature a trio format spotlighting Christian McBride and Russell Malone. Among the duo performances, there's a notable first-take recording of "I Wished On The Moon" by Krall and bassist John Clayton, and two vocal cuts, "More Than You Know" and "Don't Smoke In Bed", on which she's accompanied by Alan Broadbent on piano. He also provided the string orchestration for "But Beautiful" and the string arrangement on "Autumn In New York". An ensemble of guitarist Marc Ribot, Stuart Duncan on fiddle and a rhythm section with Tony Garnier on bass and Karriem Riggins on drums is featured on "Just You, Just Me", Irving Berlin's "How Deep Is The Ocean" and the Bob Dylan song that gives the album its title, on which Randall Krall plays accordion.
Selections
Side A:
But Beautiful
That's All / Azure-Te
Autumn In New York
Side B:
Almost Like Being In Love
More Than You Know
Just You, Just Me
There's No You
Side C:
Don't Smoke In Bed
This Dream Of You
Side D:
I Wished On The Moon
How Deep Is The Ocean
Singing In The Rain