DOUG MACLEOD THERE'S A TIME 180G 45RPM 2LP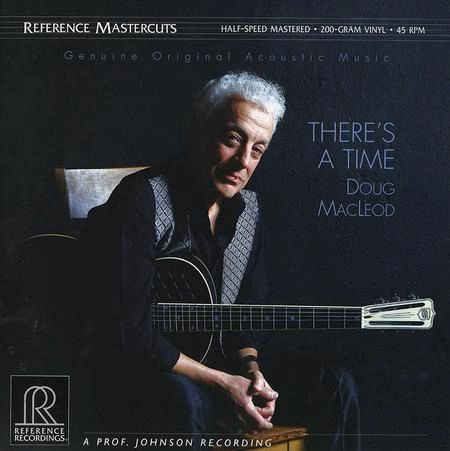 DOUG MACLEOD THERE'S A TIME 180G 45RPM 2LP
2018 Blues Music Award Nominee!
• Instrumentalist-Drums: Jimi Bott
Michael Fremer Rated 9/10 Music, 10/10 Sonics in his July 2013 reviews on www.analogplanet.com!
Audio Beat Rated 4.5/5 Music, 5/5 Sound!
Half-Speed Mastered 45rpm 200g Virgin Vinyl!
Pressed at Quality Record Pressings!
Genre: Jazz
Label: Reference Recordings
Format: 45RPM
Features:
• 45rpm
• 200g Virgin Vinyl
• Double LP
• Half-speed Mastered by Paul Stubblebine
• Pressed at Quality Record Pressings
• Deluxe Stoughton gatefold jacket
Musicians:
Doug MacLeod, guitar, vocals
Denny Croy, bass
Jimi Bott, drums
Selections:
LP1 - Side 1:
1. Rosa Lee
2. Black Nights
3. The Up Song
LP1 - Side 2:
1. Ghost
2. My Inlaws Are Outlaws
3. The Entitled Few
LP2 - Side 3:
1. A Ticket Out
2. Run With The Devil
3. St. Elmo's Rooms and Pool
4. I'll Be Walking On
LP2 - Side 4:
1. East Carolina Woman
2. The Night of The Devil's Road
3. Dubb's Talking Religion Blues
Recorded May 23-24, 2012 at Skywalker Sound, Martin County, California.
Recording & Mastering Engineer: Keith O. Johnson