DUKE ELLINGTON AND COLEMAN HAWKINS DUKE ELLINGTON MEETS COLEMAN HAWK 180G 45RPM 2LP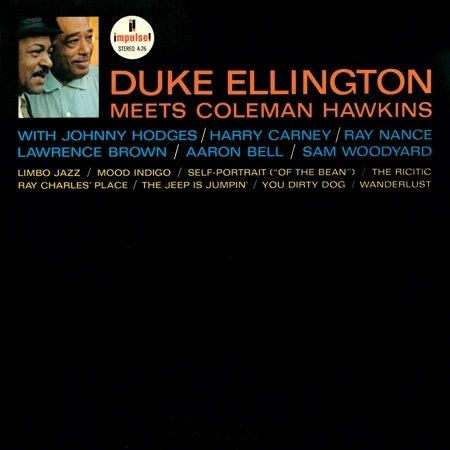 DUKE ELLINGTON AND COLEMAN HAWKINS DUKE ELLINGTON MEETS COLEMAN HAWK 180G 45RPM 2LP
Limited Edition 180 Gram, 45rpm 2LP Set!
Cut by Kevin Gray at 45 RPM and packaged in extra-thick cardboard stock gatefold jackets!
Label: Analogue Productions (Impulse)
Collaborative albums such as this one have always been something of a stunt on the part of the record label, with the artists themselves usually stuck with too little time to work out something that would easily act as a functional compromise. Many of these albums, then, have faded away with time. Impulse, however, had more than its share of solid collaborations. This one is a lot of fun, whether it's the daffy cut-up of "Limbo Jazz" or the slow New Orleans smoke of "Wanderlust." All present turn in nice performances on this set of Ellington numbers.
6. Self Portrait (Of the Bean)