ELLA FITZGERALD & LOUIS ARMSTRONG ELLA & LOUIS 180G 45RPM 2LP (MONO)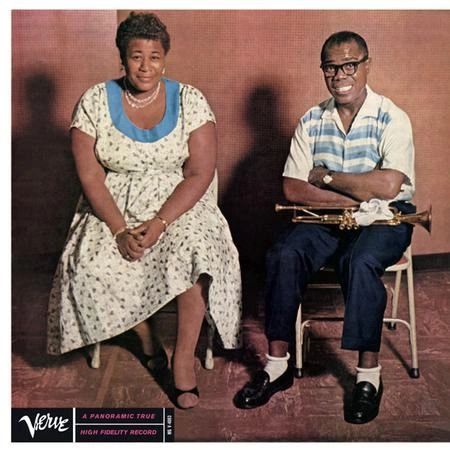 ELLA FITZGERALD & LOUIS ARMSTRONG ELLA & LOUIS 180G 45RPM 2LP (MONO)
TAS Super LP List! Special Merit: Informal 
2013 Stereophile Magazine Record to Die For! 
The Absolute Sound 40th Anniversary Best Sounding Music! 

Michael Fremer Rated 8/10 Music, 9/10 Sonics in his February 2012 reviews on www.musicangle.com and Featured in Michael Fremer's Heavy Rotation in the February 2012 Issue of Stereophile! 

Limited Edition 180 Gram, 45rpm 2LP Mono Set! 

Mastered by George Marino at Sterling Sound & Cut from the Absolute Original Analog Master Tapes! 
Pressed at Quality Record Pressings! 
Features: 
• Limited Edition
• Mastered by George Marino at Sterling Sound!
• Cut from the Absolute Original Analog Master Tapes!
• 200 Gram, 45rpm 2LP
• Pressed at Quality Record Pressings
• Mono

Musicians:
Louis Armstrong, vocals, trumpet
Ella Fitzgerald, vocals
Ray Brown, bass
Herb Ellis, guitar
Oscar Peterson, piano
Buddy Rich, drums

Selections:
1. Can't We Be Friends
2. Isn't This A Lovely Day
3. Moonlight In Vermont
4. They Can't Take That Away From Me
5. Under A Blanket Of Blue
6. Tenderly
7. A Foggy Day
8. Stars Fell On Alabama
9. Cheek To Cheek
10. The Nearness Of You
11. April In Paris