FLIM & THE BB'S TRICYCLE 180G VIRGIN VINYL 45RPM 2LP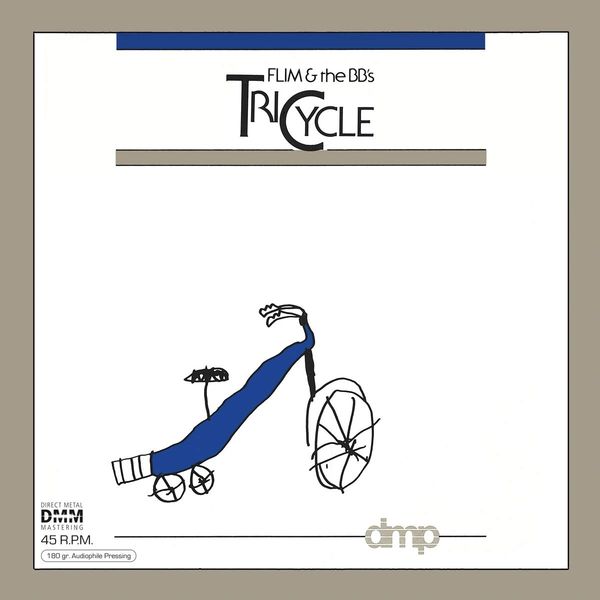 FLIM & THE BB'S TRICYCLE 180G VIRGIN VINYL 45RPM 2LP
Genre: Jazz Fusion 
Label: DMP 
Format: 45RPM
Release Date: July 10, 2020
Not only hi-fi enthusiasts think of this still legendary recording with a happy twinkle in their eyes. Musically and technically, Tricycle abducts into another world. Jazz in absolute perfection and a wonderful exceptional recording.
TriCycle is filled to the brim with fusion-driven songs. The high-quality compositions, mixed with great musicality, are driven by incredible dynamics and are tight and loose at the same time.
With good reason, this recording has been part of the compulsory repertoire for system tests for many years. The purity of the recordings alone does not only falter audiophiles. If you want to test your speakers for brilliant highs as well as deep, dry bass, you shouldn't miss this album. Exemplary transparency and dry, dynamic punch reveal the weaknesses of every system.
The album by Flim and the BB's, which is still legendary today, was no longer available for over a decade. Now Tricycle emerges from oblivion again - as a double LP.
Tracks:
Side A:
Tricycle
Cakewalk
The 8:29
Side B:
Lunch Hour Wedding March
Tell me
Side C:
Sweet Winds Of Change
Thunder and Birdies
High wire
Side D:
Sam's Samba
Eden