FRANK SINATRA FRANK'S CHRISTMAS GREETINGS 2021 EDITION ON SLIGHTLY GOLD COLOURED VINYL OUT OF PRINT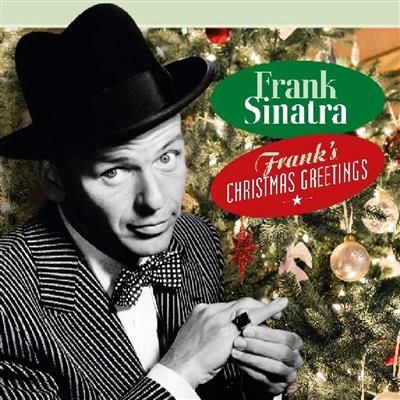 FRANK SINATRA FRANK'S CHRISTMAS GREETINGS 2021 EDITION ON SLIGHTLY GOLD COLOURED VINYL OUT OF PRINT
Genre: Christmas
Label: Vinyl Passion
Format: 33RPM Colored Vinyl
Release Date: November 5, 2021
Frank's Christmas Greetings' features Frank Sinatra performing a number of holiday standards. The songs are lush and gentle, underscoring the warmth in Sinatra's voice. These 20 wonderful season's greetings from 'Ol' Blue Eyes' make a worthwhile album addition to any Sinatra or Christmas music collection. Including classic like 'Jingle Bells', 'White Christmas' and three broadcast recordings like 'Ave Maria'.
Tracks:
1. Jingle Bells
2. The Christmas Song
3. Mistletoe and Holly
4. I'll Be Home For Christmas
5. The Christmas Waltz
6. Have Yourself a Merry Little Christmas
7. The First Noel
8. Hark, the Herald Angels Sing
9. O Little Town of Bethelehem
10. Adeste Fideles
11. It Came Upon a Midnight Clear
12. Silent Night
13. White Christmas
14. Santa Claus is Comin' To Town
15. Christmas Dreaming (A Little Early This Year)
16. Let It Snow! Let It Snow! Let It Snow!
17. Cradle Song (Brahms' Lullaby)
18. Ave Maria
19. Winter Wonderland
20. The Lord's Prayer