FRITZ REINER TCHAIKOVSKY : 1812 OVERTURE (CHICAGO SYMPHONY ORCHESTRA) 200G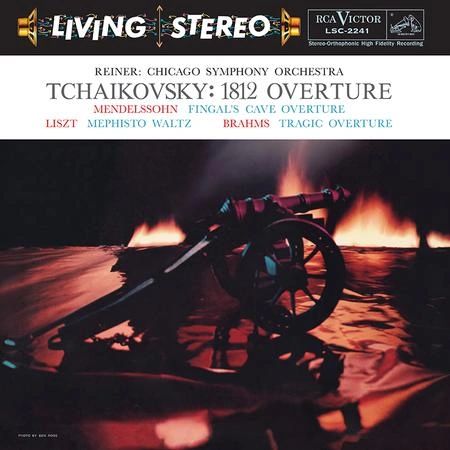 FRITZ REINER TCHAIKOVSKY : 1812 OVERTURE (CHICAGO SYMPHONY ORCHESTRA) 200G
RCA Living Stereo 200 Gram Vinyl LP!
Remastered From The Original Master Tape & Cut at 33 1/3rpm by Ryan Smith at Sterling Sound!
Lacquers Plated by Gary Salstrom & Pressed On 200g Vinyl at Quality Record Pressings!
Genre: Classical
Label: Analogue Productions
Format: 33RPM,
Analogue Productions' RCA Living Stereo Reissue Series No. 2, with 25 newly remastered mainstay classical albums, will delight and astound your ears with their clarity and warm, rich tone. As with our first highly-regarded LSC series, shortcomings of previous editions have been improved upon — from the mastering, to the LP pressing, to the sharp-looking glossy heavyweight Stoughton Printing tip-on jackets that faithfully duplicate the original artwork, "Living Stereo" logo, "Shaded Dog" label and all!
Features:
• 200g Vinyl
• 33 1/3rpm
• Pressed at Quality Record Pressings
• Lacquers Plated by Gary Salstrom
• Remastered from the original master tape by Ryan Smith at Sterling Sound
Musicians:
Chicago Symphony Orchestra
Fritz Reiner, conductor
Selections:
Pyotr Ilyich Tchaikovsky (1840-1893)
1812 Overture, Op. 49
Felix Mendelssohn (1809-1847)
Fingal's Cave, Op. 26 (The Hebrides Overture)
Franz Liszt (1811-1886)
Mephisto Waltz (Episode from Lenau's "Faust": Dance in the Village Inn)
Johannes Brahms (1833-1897)
Tragic Overture, Op. 81