GERRY MULLIGAN & BEN WEBSTER GERRY MULLIGAN MEETS BEN WEBSTER 200G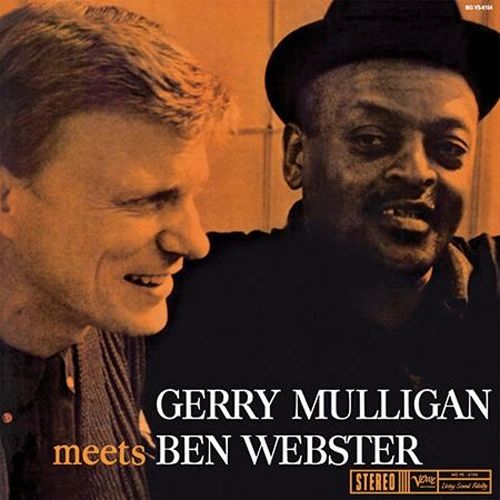 GERRY MULLIGAN & BEN WEBSTER GERRY MULLIGAN MEETS BEN WEBSTER 200G
Remastered From The Original Analog Tape & Cut at 33 1/3rpm by Ryan Smith at Sterling Sound!
Lacquers Plated by Gary Salstrom & Pressed at Quality Record Pressings!
Gerry Mulligan Meets Ben Webster was just one of many "meets" albums that Gerry Mulligan appeared on during the period when this classic was recorded — Nov. 3 and Dec. 2, 1959, in Los Angeles. Mulligan and Pepper Adams were the baritone saxophonists during the golden age of modern jazz, both masters of the unwieldy and deep-toned instrument.
• Pressed at Quality Record Pressings
• Lacquers Plated by Gary Salstrom
• Remastered from the original analog tape by Ryan Smith at Sterling Sound
• Deluxe tip-on gatefold jacket from Stoughton
Gerry Mulligan, baritone saxophone
Ben Webster, tenor saxophone
Leroy Vinnegar, double bass