GREGORY PORTER NAT KING COLE & ME 2LP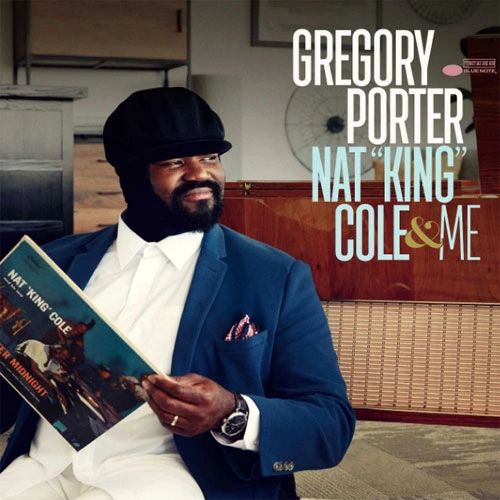 GREGORY PORTER NAT KING COLE & ME 2LP
Porter Reimagines Nat King Cole Songs On Double LP!
2019 Grammy Award Nominee:
• Best Traditional Pop Vocal Album
• Best Arrangement, Instruments and Vocals: Mona Lisa 
Genre: Jazz
Label: Universal
Format: 33RPM,
Release Date: October 26, 2017
Two-time GRAMMY-winning vocalist Gregory Porter releases his 3rd Blue Note album, Nat King Cole & Me, a heartfelt tribute to his idol, the legendary singer, pianist and Capitol recording artist Nat King Cole.
Musicians:
Gregory Porter, vocals
Christian Sands, piano
Reuben Rogers, bass
Ulysses Owens, drums
Terence Blanchard, trumpet on "The Christmas Song" and "L-O-V-E"
Selections:
Side A:
1. Mona Lisa
2. Smile
3. Nature Boy
4. L-O-V-E
Side B:
1. Quizas, Quizas, Quizas
2. Miss Otis Regrets
3. Pick Yourself Up
Side C:
1. When Love Was King
2. The Lonely One
3. Ballerina
4. I Wonder Who My Daddy Is
Side D:
1. But Beautiful
2. Sweet Lorraine
3. For All We Know
4. The Christmas Song