GUNS N' ROSES USE YOUR ILLUSION I 2LP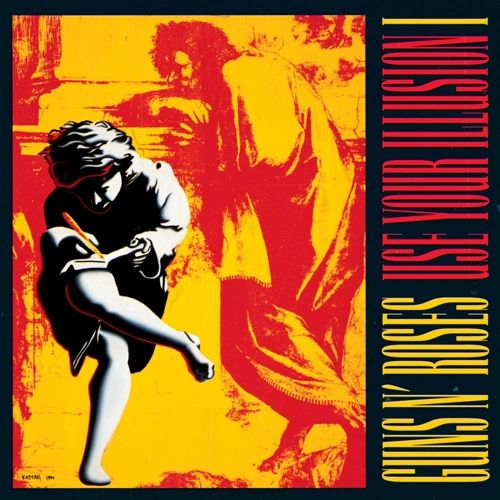 GUNS N' ROSES USE YOUR ILLUSION I 2LP
Genre: Pop Rock
Label: Universal
Format: 33RPM,
Release Date: November 20, 2008
7 Million Copies Sold!
Guns N Roses Has Never Sounded Better - Or Rawer!
Experience the Emotional Range of GNR Personalities!
Featuring "Perfect Crime", "Don't Cry", "You Ain't The First", "November Rain" & More!!
Includes Paul McCartney Cover of "Live And Let Die"!
Selections:
LP1 - Side 1:
1. Right Next Door to Hell
2. Dust N' Bones
3. Live and Let Die
4. Don't Cry - (original)
5. Perfect Crime
LP1 - Side 2:
6. You Ain't the First
7. Bad Obsession
8. Back Off B**ch
9. Double Talkin' Jive
LP2 - Side 3:
1. November Rain
2. The Garden
3. Garden of Eden
4. Don't Damn Me
LP2 - Side 4:
5. Bad Apples
6. Dead Horse
7. Coma