GUNS N' ROSES APPETITE FOR DESTRUCTION 180G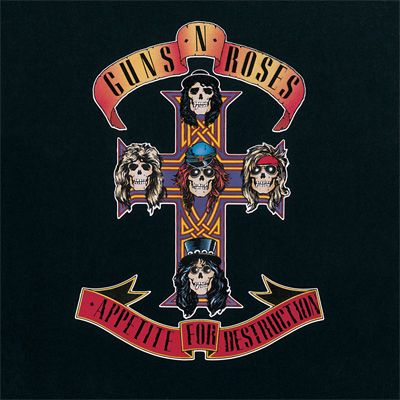 GUNS N' ROSES APPETITE FOR DESTRUCTION 180G
Genre: Rock
Label: Universal
Format: 33RPm
Release Date: November 24, 2008
Rolling Stone 500 Greatest Songs of All Time - "Welcome To The Jungle" - Rated 473/500, "Paradise City" - Rated 459/500!
Classic GNR debut album featuring many signature tracks including Welcome To The Jungle, Sweet Child O' Mine and Paradise City. Guns N' Roses' Appetite for Destruction was a turning point for hard rock in the late '80s - it was a dirty, dangerous, and mean record in a time when heavy metal meant nothing but a good time.
Features:
• Universal's 'Back To Black' Series - 60th Anniversary to Vinyl!
• Premium Audiophile Pressing
• Heavyweight 180 Gram Vinyl
• Printed Sleeves
• All Original Packaging
Musicians:
Axl Rose, lead vocals, percussion, synthesizer Slash, lead guitar
Izzy Stradlin, rhythm guitar, background vocals
Duff McKagan, bass guitar, background vocals
Steven Adler, drums
Selections:
1. Welcome To The Jungle
2. It's So Easy
3. Nightrain
4. Out Ta Get Me
5. Mr. Brownstone
6. Paradise City
7. My Michelle
8. Think About You
9. Sweet Child O' Mine
10. You're Crazy
11. Anything Goes
12. Rocket Queen