JIMI HENDRIX PEOPLE, HELL & ANGELS 180G 2LP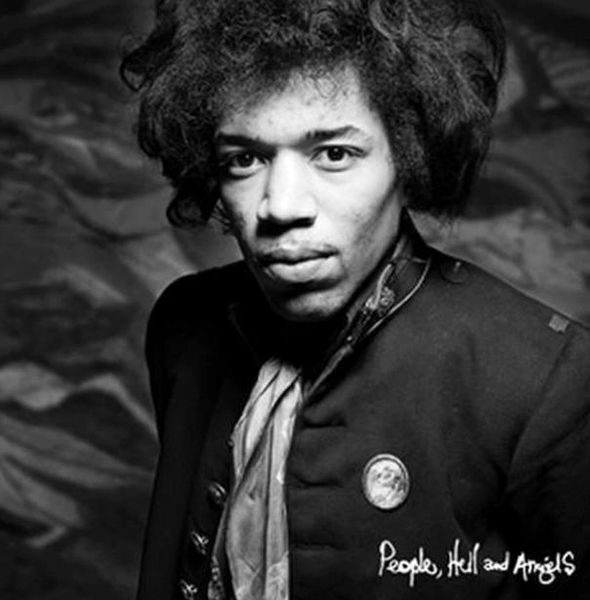 JIMI HENDRIX PEOPLE, HELL & ANGELS 180G 2LP
180 Gram Audiophile Grade Vinyl!
Genre: Pop Rock
Label: Sony
Format: 33RPM,
Date Released: June 7, 2018
Pressed at Quality Record Pressings! Deluxe Double LP Set Includes 12 Previously Unreleased Studio Recordings!
Special Edition Silver Metallic High Quality Gatefold Cover!
Deluxe 2LP Set Includes 12 Previously Unreleased Completed Studio Recordings from 1968-70 Reveal Post-Experience Experimental Dimensions of Legendary Guitarist! Exciting New Music including "Somewhere" with Stephen Stills and Buddy Miles and an electric version of "Hear My Train A Comin'"!
Showcases Hendrix working outside of the original Hendrix Experience trio. Some of Hendrix's finest guitar work ever released!
Selections:
LP1 - Side A:
1. Earth Blues
2. Somewhere
3. Hear My Train A Comin'
LP1 - Side B:
1. Bleeding Heart
2. Let Me Move You
3. Izabella
LP2 - Side C:
1. Easy Blues
2. Crash Landing
3. Inside Out
LP2 - Side D:
1. Hey Gypsy Boy
2. Mojo Man
3. Villanova Junction Blues