JOHN COLTRANE GIANT STEPS 60TH ANNIVERSARY EDITION 180G 2LP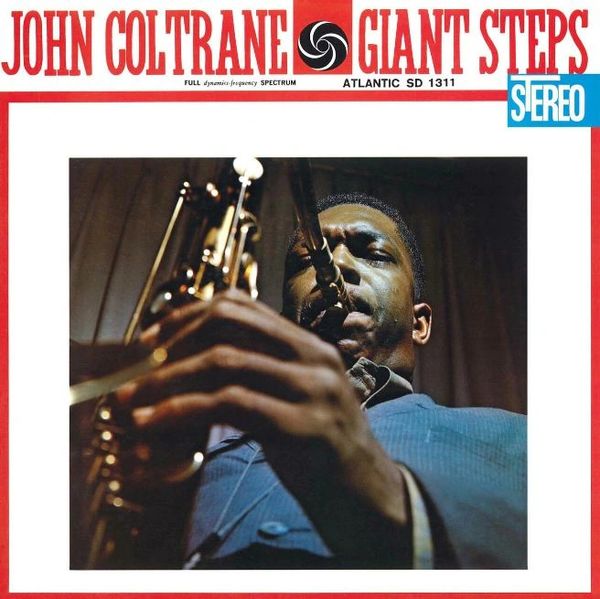 JOHN COLTRANE GIANT STEPS 60TH ANNIVERSARY EDITION 180G 2LP
60th Anniversary Edition 180g Vinyl Double LP!
Includes Full Bonus Disc Of Outtakes!
Rolling Stone 500 Greatest Albums of All Time - Rated 232/500!
Genre: Jazz
Label: Atlantic
Format: 33RPM,
Release Date:
Features
60th Anniversary Deluxe Edition
180g Vinyl
Double LP
Remastered (2020)
Original album
Bonus disc of alternate takes and versions
12"x12" 12-page booklet with liner notes by Ashley Kahn, photos & Atlantic Records ephemera
12"x12" 12-page booklet
Packaged in a replica of the original 1969 stereo pressing
12"x12" album cover insert
Made in the EU
Selections
LP 1 - Original Album
SIDE ONE:
Giant Steps
Cousin Mary
Countdown
Spiral
SIDE TWO:
Syeeda's Song Flute
Naima
Mr. P.C.
LP 2 - The Outtakes
SIDE THREE:
Giant Steps (Alternate, Take 1, Incomplete)
Naima (Alternate Take)
Like Sonny (Alternate Take)
Countdown (Alternate Take)
SIDE FOUR:
Syeeda's Song Flute (Alternate Take)
Cousin Mary (Alternate Take)
Giant Steps, Take 5 (Alternate)
Giant Steps, Take 6 (Alternate)