JOHN MAYER WHERE THE LIGHT IS 180G 4LP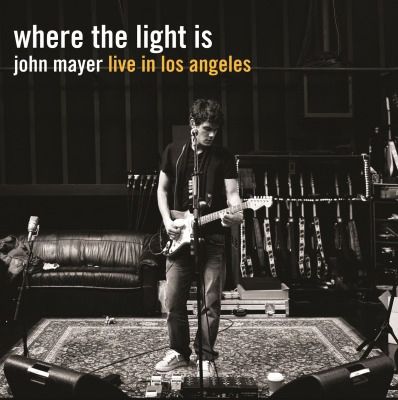 JOHN MAYER WHERE THE LIGHT IS 180G 4LP
Exclusively Remastered! 180 Gram Audiophile Vinyl Pressing!
One Special Night Featuring Three Unique Performances: Acoustic, John Mayer Trio, Full Band on 4 LPs!
The 2008 release "Where the Light Is - Live In Los Angeles" includes four 180g audiophile virgin vinyl LPs containing 22 tracks divided into an Acoustic Set, the Trio Set, and the Band Set all recorded on December 8, 2007 at the NOKIA Theatre in L.A.
The tracks were recorded during the promotional tour for his 2006 album Continuum. The concert was performed for the Annual John Mayer Holiday Charity Revue.
Where The Light Is contains Mayer's critically acclaimed live acoustic cover of Tom Petty's Free Fallin'.
"Recorded at the Nokia Theater in Los Angeles, California, Where the Light Is: John Mayer Live in Los Angeles finds singer/songwriter and guitarist John Mayer performing in three different band settings: acoustic trio, electric trio, and large ensemble. As such, the evening works as a nice representation of Mayer's work beginning with the 2003 album Heavier Things and continuing through his creative reinvention as a modern electric blues artist with 2005's Try! John Mayer Trio Live in Concert and finally his smash Grammy-winning 2006 effort, Continuum. Essentially, the concert is designed to showcase Mayer's ability to move from melodic soft rock and pop to folky solo numbers and rockin' blues..." - Matt Collar, allmusic.com
• 180 Gram Audiophile Vinyl Pressing
• Housed in cardboard slip-case cover
1. Everyday I Have the Blues
3. Who Did You Think I Was
5. Good Love Is On the Way
1. Waiting On the World To Change
2. Slow Dancing In A Burning Room
2. I Don't Need No Doctor
2. I Don't Trust Myself (With Loving You)
2. I'm Gonna Find Another You