KATIE MELUA ULTIMATE COLLECTION 2LP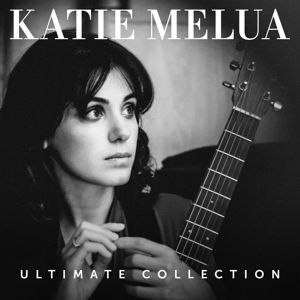 KATIE MELUA ULTIMATE COLLECTION 2LP
Compilation Album On Double LP!
All The Hits Plus 2 New Tracks!
Katie Melua released her first album when she was only 19, and quickly became the highest selling female musician in the UK with over 1.8 Million sales in the first five months. Over a period of 15 years, Katie has released 7 top 10 studio albums – Call Off The Search, Piece By Piece, Pictures, The House, Secret Symphony, Ketevan and In Winter.
Compiled by Katie, the Ultimate Collection features 30 tracks from her 7 studio albums alongside her cover of 'Fields of Gold' and two brand new recordings of Simon & Garfunkel's 'Bridge Over Troubled Water' and Shirley Bassey's 'Diamonds Are Forever'. Singles on the album include her worldwide hit "Nine Million Bicycles", "The Closest Thing to Crazy", and "If You Were A Sailboat" as well as "What A Wonderful World" featuring Eva Cassidy.
Genre: Female Vocals
Label: BMG
Format: 33RPM
Selections:
Side One:
1. Nine Million Bicycles
2. What A Wonderful World (with Eva Cassidy)
3. Plane Song
4. Crawling Up A Hill
5. A Time To Buy
6. Belfast
7. Thank You Stars
Side Two:
1. I Will Be There
2. River
3. The Closest Thing To Crazy
4. Dreams On Fire
5. Wonderful Life
6. If You Are So Beautiful
Side Three:
1. Piece By Piece
2. The Little Swallow
3. Just Like Heaven
4. Call Off The Search
5. The Walls Of The World
6. The Flood
7. Tiger In The Night
Side Four:
1. I Cried For You
2. If You Were A Sailboat
3. Perfect World
4. Bridge Over Troubled Water
5. Diamonds Are Forever
6. Fields Of Gold