LANY MAMA'S BOY CLEAR VINYL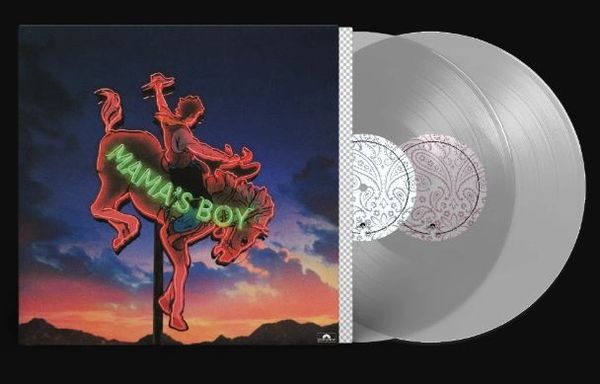 LANY MAMA'S BOY CLEAR VINYL
Double vinyl LP pressing. 2020 release. Mama's Boy, Lany's third album, is an intentional return to the trio's Great Plain roots; songwriter/lyricist/producer Paul was born and raised in Oklahoma. After Malibu Nights' world tour, he fled to a countryside studio near Nashville. Showing a cognitive dissonance between his adopted L.A. persona VS his origins, Mama's Boy is a sweeping tribute to home, heritage, Americana, a symbolic reflection of being a kid today. "There's not one person in the world I don't want to hear Mama's Boy".
Genre: Rock
Label: Interscope Records
Format: 33RPM, Clear Vinyl
Date Released: October 2, 2020
Tracklist:
1. you!
2. cowboy in LA
3. heart won't let me
4. if this is the last time
5. i still talk to jesus
6. paper
7. good guys
8. sharing you
9. bad news
10. when you're drunk
11. anything 4 u
12. sad
13. (what i wish just one person would say to me)
14. nobody else