LEE RITENOUR & LARRY CARLTON LARRY & LEE 180G 2LP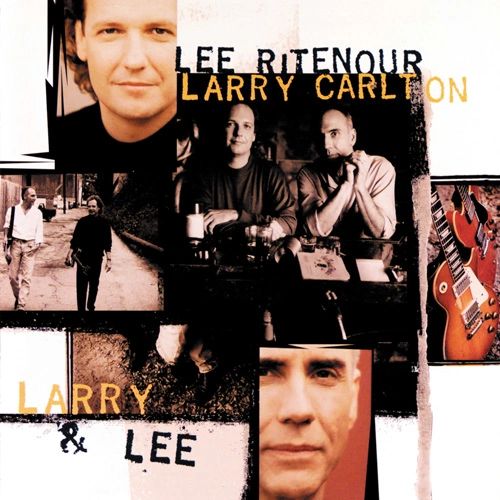 LEE RITENOUR & LARRY CARLTON LARRY & LEE 180G 2LP
180g Double LP with Deluxe Packaging!
From the Original Master of Universal Music! 
Pressed at Pallas in Germany! 
Never Before on Vinyl!

First collaboration of guitarist Lee Ritenour and Larry Carlton on record. Lee is featured on the right side of the mix and Larry is featured on the left side of the mix. 

LEE RITENOUR PLAYS:
Gibson L-5 & 335, Roger Sadowsky classical & classical synthesizer guitar, Ovation steel string & Roland 303 guitar, Bob Bradshaw racks and Boogie Maverick amp & speakers. Programming by Lee on E-Magic, Logic Audio.

LARRY CARLTON PLAYS:
1963 Fender Strat, 1957 Les Paul, 1968 335, 1951 L-5 & Valley Arts acoustic guitar. All Larry Carlton overdubs were done on Alesis adats.
Features:
• Play 33 1/3 Series
• Double LP
• 180g Vinyl Pressing
• From the original master of Universal Music
• Pressed at Pallas GmbH in Germany
• Lacquer cutting by SST Bruggemann GmbH in Germany
• Gatefold jacket with obi
• 4 page booklet
• 2 white polylined inner sleeves
• Cover sleeve printed & made by Khiov in Korea
• Released on vinyl for the first time

Musicians:
Lee Ritenour, guitars, organ, samples, synthesizers, drum programming
Larry Carlton, guitars, sample, keyboards
Omar Hakim, drums
Harvey Mason, drums
Greg Phillinganes, keyboards
Dave Witham, keyboards
Rick Jackson, keyboards
Melvin Davis, bass
Cassio Duarte, percussion
Jerry Hey, trumpet, flugelhorns
Gary Grant, trumpet, flugelhorns
Bill Reichenbach, trombone
Larry Williams, synthesizers, tenor saxophone

Selections:
Side 1:
1. Crosstown Kids
2. Low Steppin'
3. L.A. Underground
Side 2:
1. Closed Door Jam
2. After The Rain
3. Remembering J.P.
Side 3:
1. Fun In The Dark
2. Lots About Nothin'
3. Take That
Side 4:
1. Up And Adam
2. Reflection Of A Guitar Player