NIRVANA NEVERMIND 30TH ANNIVERSARY 180G 9LP COLLECTOR'S EDITION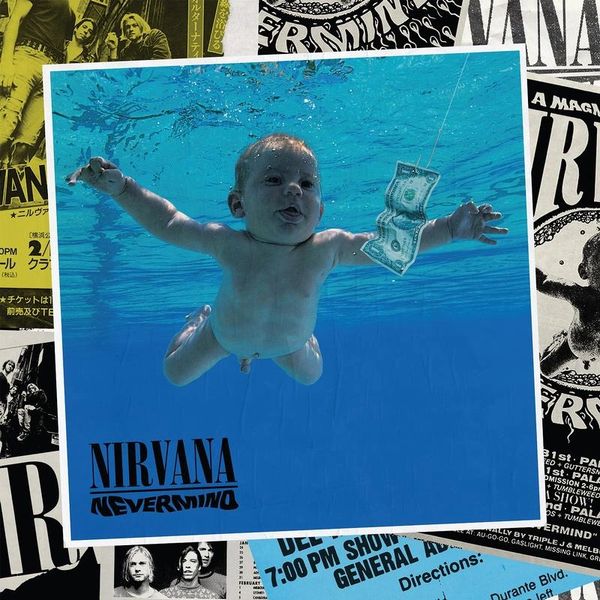 NIRVANA NEVERMIND 30TH ANNIVERSARY 180G 9LP COLLECTOR'S EDITION
Genre: Alternative
Label: Geffen
Format: 33RPM,
Release Date: May 27, 2022
30th Anniversary Edition Super Deluxe 180g Vinyl 8LP Box Set!
Nevermind LP Remastered from Original Analog Tapes!
4 Concerts from the Nevermind World Tour!
New 7" Vinyl Single of "Endless, Nameless" b/w "Even in His Youth" & "Aneurysm"!
40-Page Hardcover Book with Unreleased Photos!
Rolling Stone 500 Greatest Albums of All Time - Rated 6/500!
Commemorating the 30th anniversary of Nirvana's seminal 1991 release, Nevermind has been newly remastered from the original analog tapes.
The Super Deluxe Edition contains 8 LPs on 180-gram heavy vinyl showcasing the newly remastered album from the original analog tapes along with 4 complete concerts on the Nevermind Tour from Amsterdam, Melbourne, Tokyo and Del Mar, California. Also included is a first-ever 7-inch for "Endless, Nameless" with B-sides "Even in His Youth" and "Aneurysm", and a 40-page hardcover book with unreleased photos.
Selections
LP 1 - Nevermind (Original Album Remastered)
SIDE 1:
Smells Like Teen Spirit
In Bloom
Come As You Are
Breed
Lithium
Polly
SIDE 2:
Territorial Pissings
Drain You
Lounge Act
Stay Away
On A Plain
Something In The Way
LP 2 & 3 - Live in Amsterdam, Netherlands (Paradiso - November 25, 1991)
SIDE 1:
Drain You*
Aneurysm*
School
Floyd The Barber*
SIDE 2:
Smells Like Teen Spirit*
About A Girl*
Polly*
Lithium
SIDE 3:
Sliver*
Breed
Come As You Are*
Been A Son
Negative Creep*
SIDE 4:
On A Plain*
Blew
Love Buzz*
Territorial Pissings*
LP 4 - Live in Del Mar, California (Pat O'Brien Pavilion, Del Mar Fairgrounds - December 28, 1991)
SIDE 1:
Drain You
Aneurysm
School*
Floyd The Barber*
Smells Like Teen Spirit
About A Girl*
SIDE 2:
Polly
Sliver
Breed*
Come As You Are*
Lithium*
Territorial Pissings*
LP 5 & 6 - Live in Melbourne, Australia for triple j (The Palace, St. Kilda - February 1, 1992)*
SIDE 1:
Aneurysm
Drain You
School
Sliver
SIE 2:
About A Girl
Come As You Are
Lithium
Breed
Polly
SIDE 3:
Lounge Act
In Bloom
Love Buzz
Smells Like Teen Spirit
SIDE 4:
Feedback Jam
Negative Creep
On A Plain
Blew
LP 7 & 8 - Live in Tokyo, Japan (Nakano Sunplaza - February 19, 1992)*
SIDE 1:
Negative Creep
Been A Son
On A Plain
Blew
Come As You Are
SIDE 2:
Lithium
Breed
Sliver
Drain You
SIDE 3:
About A Girl
School
Aneurysm
Love Buzz
SIDE 4:
Polly
Territorial Pissings
Smells Like Teen Spirit
7" Vinyl Single
SIDE A:
Endless, Nameless
SIDE B:
Even In His Youth
Aneurysm
*Officially Unreleased