QUEEN GREATEST HITS 1 HALF SPEED MASTERED 180G 2LP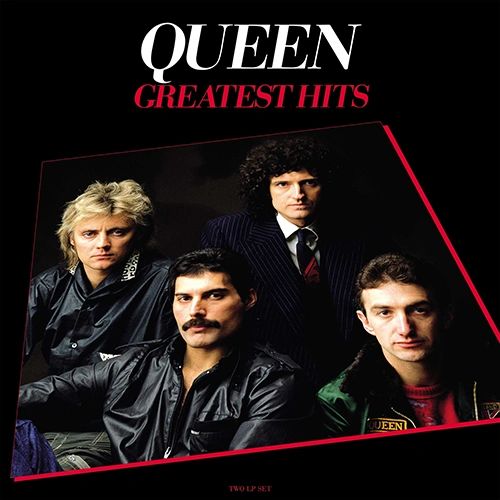 QUEEN GREATEST HITS 1 HALF SPEED MASTERED 180G 2LP
Hit Singles from 1975-1980 on 180g Vinyl Double LP! Half-Speed Lacquers Cut at Abbey Road Studios!
Genre: Pop Rock

Label: universal
Format: 33RPM,
Release Date: November 17, 2016
One of the world's best-selling albums of all time! Greatest Hits I includes Queen's classic hits "Another One Bites the Dust", "Bohemian Rhapsody", "We Are the Champions" and more.
Selections:
Side 1:
1. Bohemian Rhapsody
2. Another One Bites The Dust
3. Killer Queen
4. Fat Bottomed Girls
Side 2:
1. Bicycle Race
2. You're My Best Friend
3. Don't Stop Me Now
4. Save Me
Side 3:
1. Crazy Little Thing Called Love
2. Somebody To Love
3. Now I'm Here
4. Good Old-Fashioned Lover Boy
Side 4:
1. Play The Game
2. Flash
3. Seven Seas Of Rhye
4. We Will Rock You
5. We Are The Champions