QUEEN GREATEST HITS II HALF-SPEED MASTERED 180G 2LP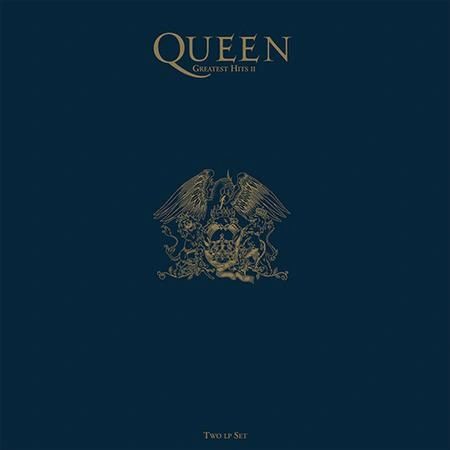 QUEEN GREATEST HITS II HALF-SPEED MASTERED 180G 2LP
Hit Singles From 1981 to 1991 On 180g Vinyl Double LP!
Half-Speed Mastered Lacquers Cut At Abbey Road Studios!
Genre: Pop Rock
Label: Hollywood
Format: 33RPM,
Release Date: November 17, 2016
"Greatest Hits II" includes the Queen and David Bowie collaboration of "Under Pressure", "Innuendo", "I Want It All" and more. The collection contains hit singles from 1981 (Under Pressure) to 1991 (The Show Must Go On).
Selections:
Side A:
1. A Kind of Magic
2. Under Pressure (with David Bowie)
3. Radio Ga Ga
4. I Want It All
5. I Want To Break Free
Side B:
1. Innuendo
2. It's A Hard Life
3. Breakthru
4. Who Wants To Live Forever
Side C:
1. Headlong
2. The Miracle
3. I'm Going Slightly Mad
4. The Invisible Man
Side D:
1. Hammer To Fall
2. Friends Will Be Friends
3. The Show Must Go On
4. One Vision