REGA REFERENCE IOS PHONO PREAMP (MC ONLY)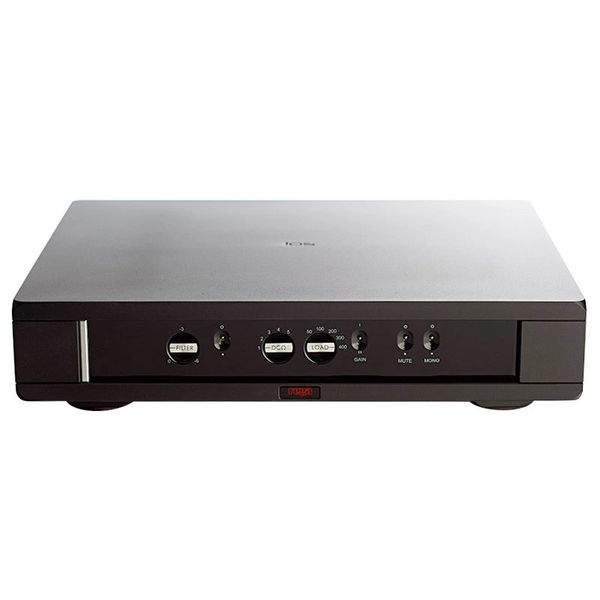 REGA REFERENCE IOS PHONO PREAMP (MC ONLY)
Designed as the ultimate MC phono stage and the perfect match for the Rega Apheta MC cartridge Ios has made the transition in to the reference style case to match Isis and Osiris. The new Ios has the addition of balanced XLR connections mute and mono functions. The PCB layout has been redesigned to improve the noise floor and the entire unit has been fully rewired with ultra low capacitance cabling.
The function of a phono pre amplifier is to match the output from a pick up cartridge to the input of a line level amplifier. It is required to amplify the very low signals produced by the cartridge and also to equalise the sound in accordance with RIAA record cutting standard. Rega believes that moving coil and moving magnet cartridges require different types of phono pre amplifiers to achieve optimum performance. The IOS is therefore dedicated to moving coil cartridges and avoids compromises. We have avoided including any superfluous functions as they obstruct the signal path and degrade the sound quality.
Dedicated Moving Coil Phono Stage
Adjustable gain & load control.
Gold plated input sockets.
Four stage all symmetrical amplifier.
Symmetrical discrete tracking power supply
Ultra low capacitance cabling