SETH MACFARLANE GREAT SONGS FROM STAGE & SCREEN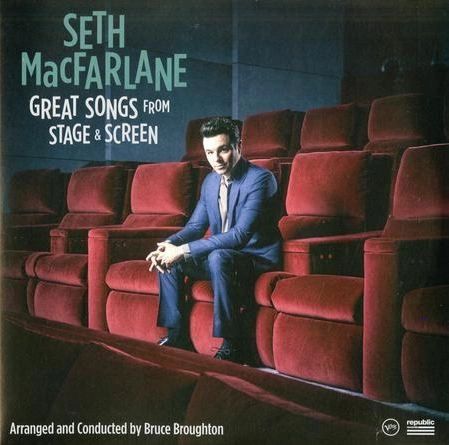 SETH MACFARLANE GREAT SONGS FROM STAGE & SCREEN
Rich Vocals Harken Back To Hollywood's Golden Age On Double LP!
Genre: Jazz
Label: Republic
Format: 33RPM,
Release Date:
Grammy-nominated vocalist Seth MacFarlane releases his 6th studio album, Great Songs From Stage & Screen. This collection of tender ballads and uptempo tunes is full of rich, iconic vocals that harken back to Hollywood's Golden Age. The multi-hyphenate is well-known for his work in the Television & Film industries which has earned him numerous nominations and Emmy Awards.
Selections
Side A:
Once Upon A Dream
I Loved You Once In Silence
Let's Not Be Sensible
Ten Minutes Ago
Side B:
Ain't Got A Dime To My Name (Ho Ho Ho Ho Hum)
Love Is Only Love
What Did I Have That I Don't Have?
Side C:
Come Out, Come Out, Wherever You Are
Two For The Road
All Er Nothin'
Side D:
You'd Be So Nice To Come Home To
Mind If I Make Love To You
Time For Parting