SIBELIUS SYMPHONY NO. 5 AND KARELIA SUITE 200G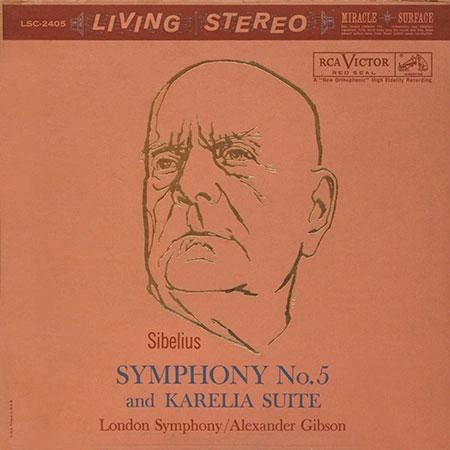 SIBELIUS SYMPHONY NO. 5 AND KARELIA SUITE 200G
RCA Living Stereo 200 Gram Vinyl! Remastered & Pressed on 200 Gram Vinyl LP At Quality Record Pressings!
Label: Analogue Productions
Alexander Gibson conducts the London Symphony Orchestra for this recording of music by Sibelius. Large, notably transparent soundstage on this recording, in which the orchestra is set back farther than the usual Decca/RCA. Recorded by renowned Decca audio engineer Kenneth Wilkinson.
Recorded in Kingsway Hall
Producer: Christopher Raeburn
Engineer: Kenneth Wilkinson
• Pressed at Quality Record Pressings
• Mastered by Willem Makkee
London Symphony Orchestra
Alexander Gibson, conductor
Jean Sibelius (1865-1957)
Symphony No. 5 in E flat, Op. 82
1. First Movement: Tempo Molto Moderato
2. Second Movement: Andante Mosso, Quasi Allegretto
3. Third Movement: Conclusion - Allegro Molto