SONUS FABER SONETTO CENTER I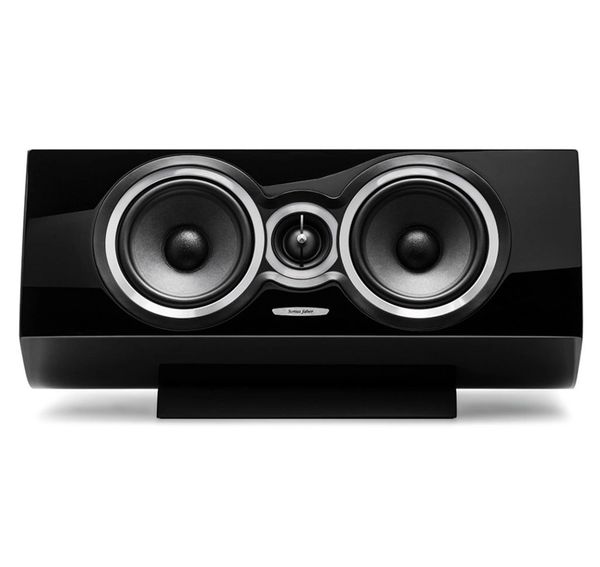 SONUS FABER SONETTO CENTER I
Complete your Home theater, complete your collection.
THE COMPLETION OF THE LINE
This little but highly capable center channel speaker is the ideal partner for the smaller speakers in the range. Characterized by a design style in harmony with the other speakers of the line, Sonetto Center I fits easily into diverse environments, guaranteeing excellent performance of the ensemble.
FEATURES
A center channel that allows a perfect adjustment in inclination and the perfect positioning.
TECHNICAL SPECIFICATIONS
SYSTEM
2-way horizontal loudspeaker system. Vented box design.
LOUDSPEAKERS
Tw: High Definition DAD™ driver. DKM dome diaphragm, Neo Magnet system. Ø 29mm
Mw: Ultra-free compression basket. Custom diaphragm made with cellulose pulp and other natural fibers, Ø 2 x 150mm cone drivers.
CROSSOVER
1.550Hz
FREQUENCY RESPONSE
60 Hz – 25.000 Hz
SENSITIVITY
90 dB SPL (2.83 V/1m)
NOMINAL IMPEDANCE
4 ohm
SUGGESTED AMPLIFIER POWER OUTPUT
50W – 200W, without clipping
DIMENSIONS (HXWXD)
242 x 495 x 303 mm
10 x 20 x 12 in
WEIGHT
6,5 Kg ea – net weight
14,3 Ib ea – net weight