STEVE MILLER BAND ULTIMATE HITS 180G 2LP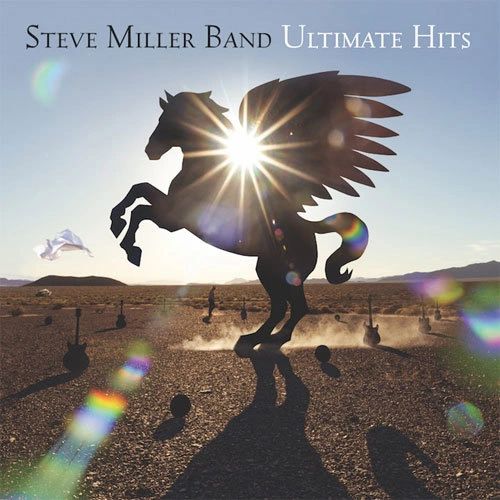 STEVE MILLER BAND ULTIMATE HITS 180G 2LP
22 Career-Spanning Hits On 180g Vinyl Double LP!
Tracks Personally Selected By Steve Miller!
Features Previously Unreleased Music From The Archives!
One of history's most important rock bands returns with a brand new collection of Steve Miller Band's Ultimate Hits. The album features seminal tracks including "Abracadabra", "The Joker" & "Take The Money And Run". This 2LP gatefold version also features one previously unreleased studio track ("Seasons") and two previously unreleased live tracks ("Living In The USA" & "Space Cowboy"). In 2016 Steve Miller was inducted into the Rock & Roll Hall Of Fame as a solo artist.
1. Harmony Of The Spheres 2
2. Steve Miller at age five talking to his Godfather Les Paul
3. Take The Money And Run
2. Serenade From The Stars
1. Living In The USA (Live - Previously Unreleased)
2. Space Cowboy (Live - Previously Unreleased)
3. Seasons (Previously Unreleased)
4. I Want To Make The World Turn Around