SWISSCABLES REFERENCE IC DIRECT 1 METER PAIR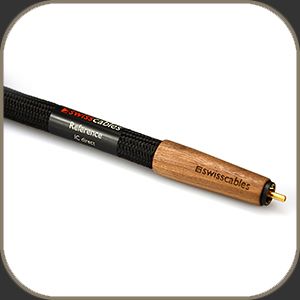 SWISSCABLES REFERENCE IC DIRECT 1 METER PAIR
Based on the resources of one of high end's most distinguished design companies, the swisscables product range offers truly innovative technical design and sonic merits at a groundbreaking price-performance level, manufactured to the highest standards in Switzerland.
Swisscables - signal- and power-products - incorporate latest generation metallurgy, application specific, field-optimizing conductor geometry, premium connectors and novel microdistortion-free insulation technologies whose sonic benefits cannot be achieved with the materials employed in the majority of high end cables available today, whatever their price. Made in Switzerland in conformity with modern eco-standards.
Reference RCA cables
- We offer RCA interconnet cables non-shielded and shielded. If there is no necessity for shielding (e.g. phono cable) we recommend the non-shielded IC direct. 
- Our statement of cable design - dramatic enhancement of signal-to-noise ratio and reduction in sonic artifacts
- Profound improvement in soundstage depth, definition, transparency and signal fidelity