TONY BENNETT & DIANA KRALL LOVE IS HERE TO STAY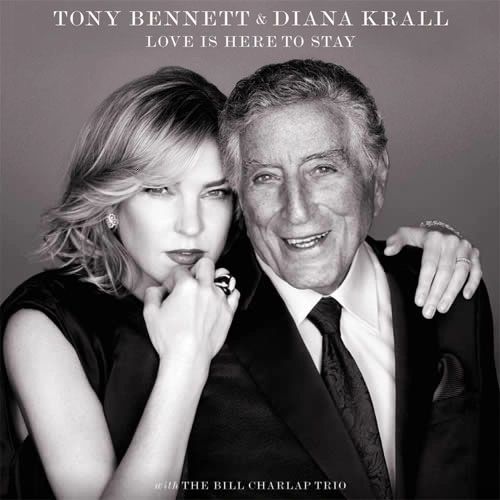 TONY BENNETT & DIANA KRALL LOVE IS HERE TO STAY
Collaborative Tribute On Vinyl LP!
Plated & Pressed at Quality Record Pressings!
Genre: Jazz
Label: Verve
Format: 33RPM,
2019 Grammy Award Nominee:
• Best Traditional Pop Vocal Album
• Best Pop Duo/Group Performance: 'S Wonderful
Tony Bennett and Diana Krall celebrate their shared love of the music of George and Ira Gershwin on their collaborative album, LOVE IS HERE TO STAY.
Tony Bennett, who celebrates his 92nd birthday on Aug 3, 2018, has been friends with Diana Krall for over 20 years. The two toured together in 2000 and recorded duets for two of Bennett's albums ("Duets" and "Playin' With My Friends").
Features:
• Vinyl LP
• Plated & Pressed at Quality Record Pressings
• With the Bill Charlap Trio
Selections:
Side A:
1. 'S Wonderful
2. My One And Only
3. But Not For Me - Diana Krall Solo
4. Nice Work If You Can Get It
5. Love Is Here To Stay
6. I Got Rhythm
Side B:
1. Somebody Loves Me
2. Do It Again
3. I've Got A Crush On You
4. Fascinating Rhythm
5. They Can't Take That Away From Me
6. Who Cares? - Tony Bennett Solo