TRIJNTJE OOSTERHUIS EVERCHANGING TIMES (BURT BACHARACH SONGBOOK III) NUMBERED LIMITED EDITION 180G 2LP BLUE VINYL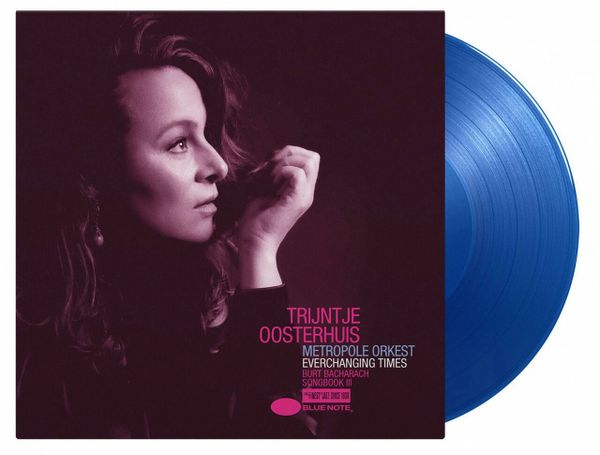 TRIJNTJE OOSTERHUIS EVERCHANGING TIMES (BURT BACHARACH SONGBOOK III) NUMBERED LIMITED EDITION 180G 2LP BLUE VINYL
Genre: Female Vocals
Label: Music on Vinyl
Format: 33RPM,
Release Date: November 26, 2021 
Numbered, Limited Edition Of 1,500 Copies!
180g Audiophile Double LP!
Pressed On Transparent Blue Vinyl!
Everchanging Times is Trijntje Oosterhuis's 3rd album of Burt Bacharach compositions. Besides some well-known and timeless classics, the albums also includes some brand new songs from the maestro himself. The album was recorded with the renowned Metropole Orkest and produced by Vince Mendoza, and features a duet with Gregory Porter. Everchanging Times is released on the legendary Blue Note label and is now pressed on 'Blue Note' transparent blue vinyl.
Selections
Side One:
Every Other Hour
Making Love (Duet with Gregory Porter)
Let Me Go To Him
You'll Never Get To Heaven
Side Two:
Everchanging Times
Make It Easy on Yourself
Be Aware
Arthur's Theme (Best That You Can Do)
Side Three:
Heartlight
A Thousand Things That Were You
I Still Have That Other Girl
Maybe
Side Four:
Wives and Lovers
Always Something There To Remind Me
Who is Gonna Love Me?