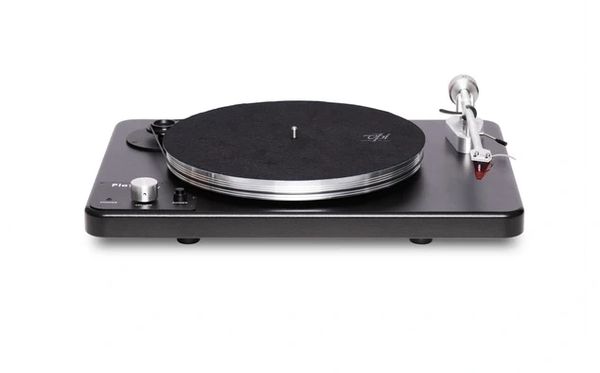 VPI PLAYER TURNTABLE
Note: wires and power cord sold separately.
The first all in one high-end entry level turntable. The Player is complete with a headphone amplifier, phonostage, and pre-mounted Audio Technica AT-VM95E cartridge on a 9 inch Gimballed / Yoke bearing tonearm. It is the perfect solution to enjoying your records!
Chassis Composition: Vinyl Wrapped MDF
Platter Type & Size: 11.5" Aluminum, 7 lbs
Tonearm Included: Player Tonearm
Motor Pulley Accuracy: +/- .0005"
Average RMS Distortion: .36%
Overall Size: 19" x 14" x 6"