VPI PRIME SCOUT TURNTABLE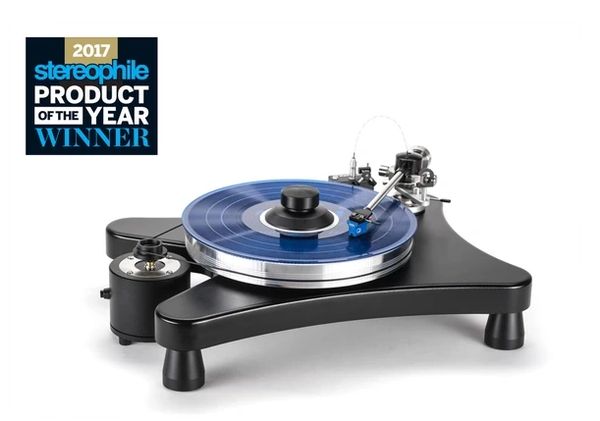 VPI PRIME SCOUT TURNTABLE
Cartrdige and Phono Cable are sold separately
VPI Prime Scout Turntable Features Gorgeous Looks, JMW 9 Tonearm, and 300RPM Motor for Audiophile Performance: Immersive, Fast, and Detailed Sound Personifies High-End Analog

The Prime Scout reintroduces the audio world to the best-selling VPI table of all time - better than the old one, better than it should be at this price! The Scout has become one of the world's best-reviewed turntables! The Scout is so simple to set-up, you can have the table up and running in just minutes.
Machined Aluminum Platter​​​
Chassis Composition: Vinyl Wrapped MDF and Steel
Platter Type & Size: 11.5" Aluminum, 10.5 lbs
Tonearm Included: JMW-9 Tonearm
Motor Pulley Accuracy: +/- .0005"
Overall Size: 19" x 15" x 8½"