WHITNEY HOUSTON I WILL ALWAYS LOVE YOU THE BEST OF WHITNEY 2LP DARK PURPLE VINYL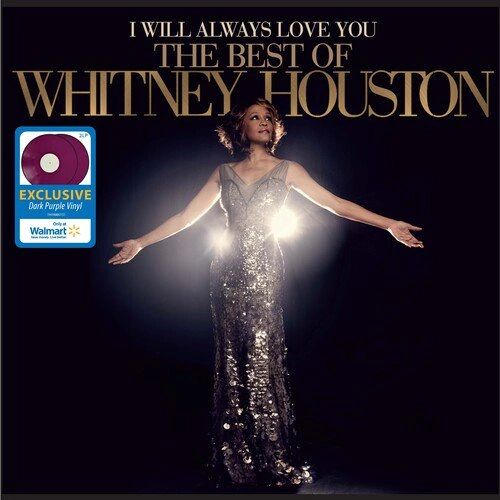 WHITNEY HOUSTON I WILL ALWAYS LOVE YOU THE BEST OF WHITNEY 2LP DARK PURPLE VINYL
Genre: R&B
Label: Walmart
Format: 33RPM,
Release Date: October 29, 2021
Whitney's Greatest Hits On Double LP!
I Will Always Love You: The Best of Whitney Houston will be available on double vinyl. Whitney's "Higher Love" (with Kygo) has been added to this special reissue. Presented on two 150-gram LPs.
The album was originally released posthumously in 2012. It features some of Whitney's greatest songs, such as "I Wanna Dance With Somebody (Who Loves Me)," "Greatest Love Of All," "So Emotional," and of course "I Will Always Love You."
Selections
Side A:
You Give Good Love
Saving All My Love For You
How Will I Know
Greatest Love Of All
I Wanna Dance With Somebody (Who Loves Me)
Side B:
Didn't We Almost Have It All
So Emotional
Where Do Broken Hearts Go
I'm Your Baby Tonight
Side C:
All The Man That I Need
I Will Always Love You
I'm Every Woman
I Have Nothing
Exhale (Shoop Shoop) [from Waiting To Exhale - Original Soundtrack]
Side D:
I Believe In You And Me (Record Version)
My Love Is Your Love (Radio Edit)
I Look To You
Never Give Up
Higher Love (Kygo & Whitney Houston)