WONDERFUL SOUNDS OF MALE VOCALS 180G 2LP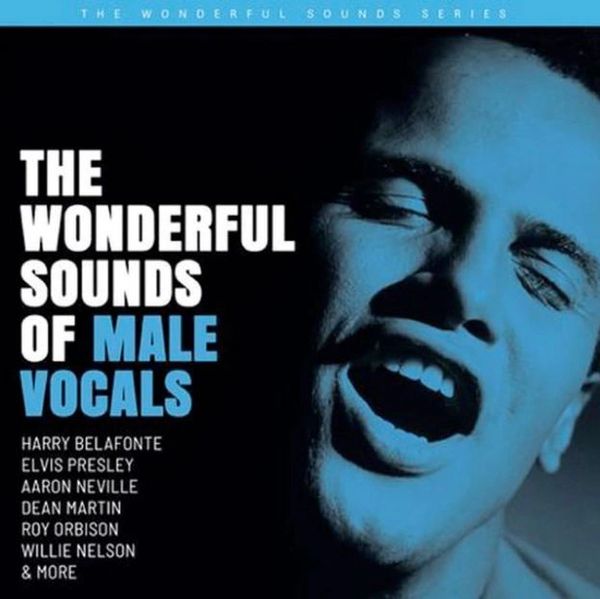 WONDERFUL SOUNDS OF MALE VOCALS 180G 2LP
An Audiophile Go-To! The Record You Grab When You Want To Show Off Your System!
All-Time Classic Performances And Recordings By All-Time Great Male Singers!
Lacquers Cut By Ryan K. Smith at Sterling Sound NYC & Pressed At Quality Record Pressings On 200-gram vinyl! Packaged In A Gatefold, Deluxe, Stoughton Tip-On Jacket. Liner Notes By Michael Fremer.
Genre: Sampler
Label: Analogue Productions
Format: 33RPM,
Michael Fremer Rated 10/11 Music, 10/11 Sonics!
Selections
Side A:
I'm Confessin' (That I Love You) - Dean Martin
Arms Of A Woman - Amos Lee
Silver Blue - JD Souther
Try Me One More Time - Tennessee Ernie Ford
It Feels Like Rain - Aaron Neville
Side B:
Amie - Pure Prairie League
(I Left My Heart) In San Francisco - Tony Bennett with Ralph Sharon & His Orchestra
Blue Bayou - Roy Orbison
Georgia On My Mind - Willie Nelson
Sympathy For A Train - Willis Alan Ramsey
Side C:
Ramblin' Boy (Live at Carnegie Hall) - Pete Seeger (The Weavers)
In My Room (Stereo Version) - The Beach Boys
Brand New '64 Dodge - Greg Brown
Scarlet Ribbons - Harry Belafonte
(There'll Be) Peace In The Valley (For Me) [Take 3] - Elvis Presley
Side D:
Losing Hand - Harry Belafonte
Spanish Jack - Willy DeVille
Fever - Elvis Presley
Did Somebody Make A Fool Out Of You - Tony Joe White
Coconut - Harry Nilsson