YADEN 2000W DIGITAL AVR (SERVO)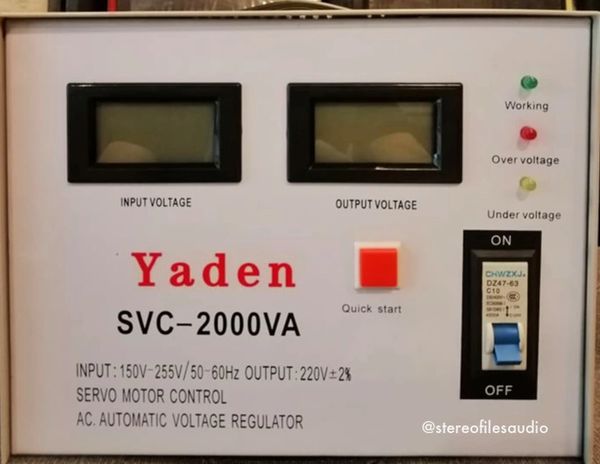 YADEN 2000W DIGITAL AVR (SERVO)
This Automatic AC Voltage Regulator is designed according to international designing principle. It is noted for all its mini type, lightness, energy saving, stabilization, low output error etc.
1. Please read instruction manual carefully after taking out the regulator from the carton, keep the spares.
2. Place regulator on a well-ventilated and dry location before turning on. The regulator will regulate voltage & service normally when the indicator is on 220v, then turn on the electrical appliance.
3. It is normal if you hear unusual noise when the regullator is on, since an input voltage & load changes.
4. Don't take the regulator as a main switch. Please turn off the electriccal appliances first then turn it of.
5. Regulator can not be used under long term overload:
Overload(%): Maximum Time (min)
6. Regulator should be placed on a location without corrosive air, steam, conductive dust, explosive material & shock.
7. Keep away from sun and rain.
8. No parallel connecting.
9. This unit must be well connected with the ground.