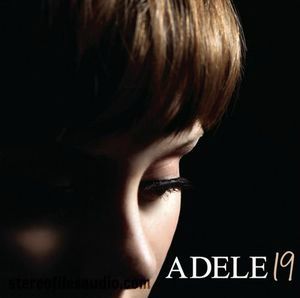 ADELE 19 180G
2009 Grammy Award Winner for:
• 'Best New Artist'
• 'Best Female Pop Vocal Performance (Chasing Pavements)
The minute you hear that voice, the hair stands up on the back of your neck and you realize this is someone special. Critically-acclaimed UK soul singer Adele releases her debut album "19" in the US after debuting at #1 on the British charts. She's just 19, but Adele sings like a woman three times her age.
Selections:
1. Daydreamer
2. Best for Last
3. Chasing Pavements
4. Cold Shoulder
5. Crazy For You
6. Melt My Heart to Stone
7. First Love
8. Right As Rain
9. Make You Feel My Love
10.  My Same
11. Tired
12. Hometown Glory